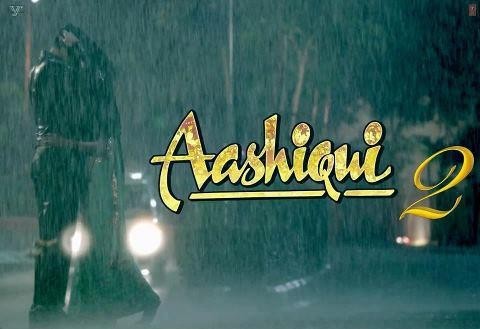 Mukesh Bhatt is back with the sequel of the 1990 hit film "Aashiqui" that featured Anu Aggarwal and Rahul Roy.
"Aashiqui 2" is set to re-create the magic after 23 years of the 90's hit romance saga that won the hearts of many in the country with romantic numbers like "Dheere Dheere Se"," Main Duniya Bhuladounga", " Ek Sanam Chahiye", "Mera Dil Tere Liye" and "Tu Meri Zindagi Hai".
"Aashiqui 2" directed by Mohit Suri is set to release on 10 May. The film features Aditya Roy Kapoor and Shraddha Kapoor in the lead roles.
T-Series launched the official trailer of the film on its official YouTube Channel on 22 March. The one-minute video has been viewed by more than 2, 00,000 till now. The film is a musical and Aditya is playing a role of a musician and Shraddha as his lady love.
The makers of the film are very excited since the prequel was a huge commercial success. They have decided to release the film on 10 May as director Mohit Suri considers it a lucky number
"Mohit is very excited about this film and he doesn't want anything to go wrong. He is very happy with the way the film is shaping up. He wanted this particular release date because it has proved lucky for him in the past," Mid-Day quoted a crew member as saying.
"Yes, we consider 10th as a very lucky date," Producer Bhushan Kumar said.
"I am not much of a believer in numerology. But I don't want to leave any stone unturned for this film," Mohit said.
Check out the video here: