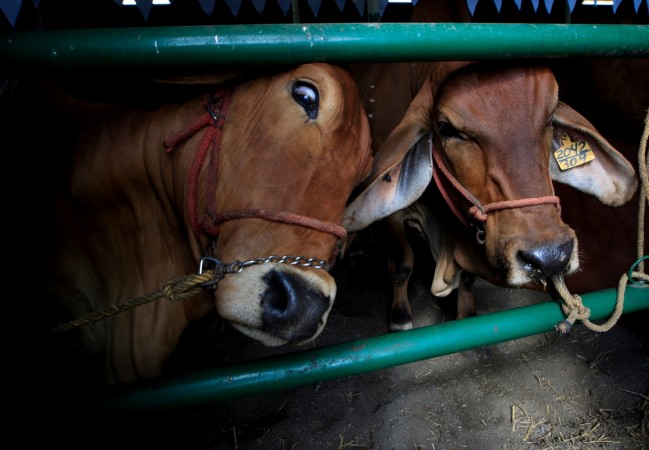 An eight-year-old girl from Karnataka's Uttara Kannada district has hit headlines and her bravery and presence of mind is not something that will be forgotten soon. The little one managed to save her younger brother from a raging cow in the Navilagon village in Honnavar taluk, and all this was caught on camera.
Aarti was playing with her brother Kartik, four, outside their house on February 13, and pushing him around on a tricycle. That is when the eight-year-old noticed a cow charging at them.
She is then seen pushing her brother to a corner to save him from the cow. However, when the cow continued to charge, Aarti picked up Kartik and turned towards the wall with her back to the cow, risking her own life to save her brother.
However, both of them were saved when she screamed and family members rushed out of the house and chased the cow away.
Speaking of the incident, Aarti told the Times of India: "I had no time to think. At that moment, my only aim was to save my brother. Thank God, he escaped unhurt."
The eight-year-old's mother also explained how proud she was of Aarti and said that her daughter has proved that girls are in no way inferior to boys. "Initially, we did not understand the gravity of the incident. Only when we watched the CCTV footage did we realise that Arati had fought back and saved the child. Had she not applied her mind, Kartik's life would have been in danger," Aarti's mother Asha added.
The little girl's bravery has now become the talk of the town and authorities as well as her teachers are proud of her and have been lauding her for her act.
Here's the video. (Viewers' discretion is advised)