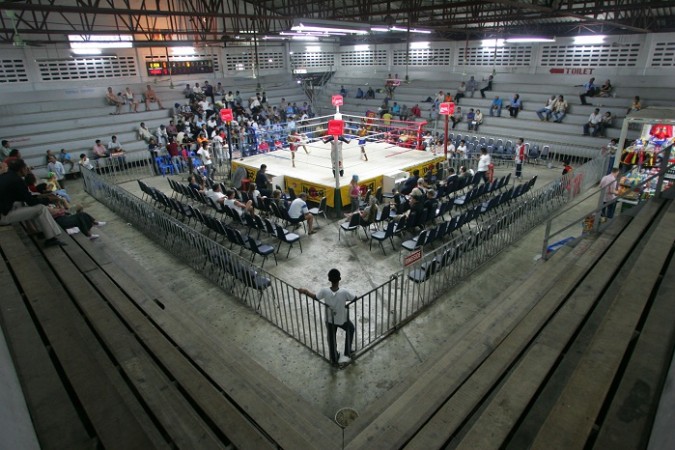 Tajamul Islam — a seven-year-old girl from Bandipore in Jammu and Kashmir — has made it to the World Kickboxing Championship in Italy this year.
Tajamul is a sub-junior-level champion from the Bandipore district of north Kashmir. She also won a gold in the sub-junior category at the National Kickboxing Championship in New Delhi in 2015. That feat also earned her a berth in the World Kickboxing Championship.
Tajamul is confident of winning a medal at the global event in Italy later this year. "You say I'm a small kid... But I can take on anybody. I am doing big things. I will make India proud, my Bandipore proud, my school, my academy, above all my parents proud, who have supported me," Tajamul was quoted as saying by NDTV.
Tajamul's father Ghulam Mohammad is a truck driver who also works in a construction company in Bandipore. Mohammad has sent all his five children, including his three daughters, to learn wushu and kickboxing at a local academy.
Tajamul's trainer Faisal Ali Dar heaped praise on his student. He also said the seven-year-old sensation has achieved a lot in the last two years, which is incredible.
"I didn't believe my eyes when I saw her first two years ago. Her style, punch and the way she was playing, I found that she was different from other kids. Without any training she was doing great.. I said this child will go far ahead. I told her you stay with me and her father also cooperated," Faisal told NDTV.
Here's hoping that Tajamul makes everyone proud at the World Kickboxing Championship.
Check out Tajamul's skills here: