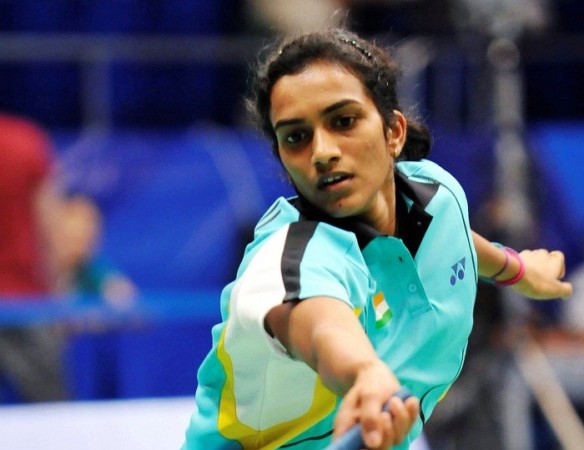 The World Badminton Championship in Jakarta, Indonesia started on a bright note for India in the men's singles arena with Parupalli Kashyap and H S Parnnoy progressing into the second round of the competition after winning their respective matches on Monday.
A similar performance will be expected from the third Indian in the men's singles, Kidambi Srikanth, who is the top ranked shuttler from India (men's). Srikanth starts off his campaign against Michael Fariman from Australia and the third seed should be able to sail through the game.
Srikanth, after an impressive record in the year, will be eager to do well in the competition and at least take home a medal.
The top contenders in the men's singles are Lin Dan, Chen Long, Kento Momota and Jan O Jorgensen, amongst others.
But if Srikanth comes up with consistent badminton during the week, the Indian has all the ammunition to win the elusive gold medal as well. Hu Yun could be Srikanth's first major test in the pre-quarters.
In the women's singles, Saina Nehwal is India's biggest bet, but the nation has pinned hopes on another Indian women shuttler, P V Sindhu, who has been one of the best performers for India in the previous editions of the world badminton championships.
Sindhu has won bronze in the world badminton championships twice and will be eager for her third medal in the competition as she starts off her campaign on Tuesday against Denmark's Line Kjaersfeldt.
The 11th seeded Indian is expected to walk past her opponent on Tuesday, but she cannot afford to take her lightly.
Sindhu has primarily been plagued with injuries on a number of occasions, but she is confident ahead of the world championships.
"I am perfectly fit and fine now. I am playing good in practice. I feel great and I will be happy to win a medal for the third consecutive year," IANS quoted SIndhu as saying.
The Dane should not prove to be a huge task for the Indian, but she has her task cut out as she is expected to meet third seed China's Li Xuerui in the pre-quarters.
The Indian is pretty confident of her chances as well.
"I know I am likely to play Li Xuerui. It is always tough playing against her. But I am positive about my chances. I am focusing on my sessions, working out to strengthen myself," said Sindhu.
Where to Watch Live
The world badminton championship is scheduled for a 9am local time start (7:30 am IST)and Star Sports 4/HD will offer all the live coverage for viewers in India with live streaming on starsports.com.
Kidambi Srikanth vs Michael Fariman match is expected to start around 9:45am am local time (8:15 am IST) and PV SIndhu vs Line Kjaersfeldt will not start before 11 am (9:30 am IST).
Viewers around the world can follow the game online on Badminton World TV.