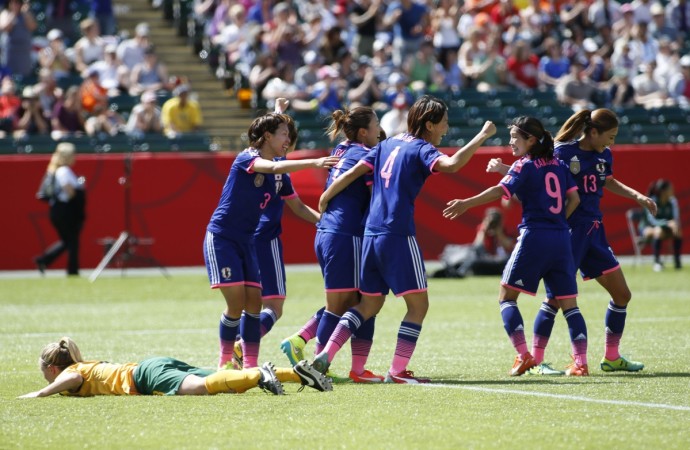 After scoring two goals against Germany in the semi-finals, the US have booked their spot for the finals of the Women's World Cup in Canada. The Americans await their opponent as Japan and England prepare for the second semi-final at Commonwealth Stadium in Edmonton on Wednesday.
A repeat of the 2011 Women's' World Cup final looms large as Japan and the US played the finals with the Asian giants winning the game on penalties.
In search of their first world-cup triumph, England will be eager to defeat the defending champions, Japan, who have been in great form throughout the competition. They have not lost a single game so far, right from the group stages to the round of eight.
It will not be wrong to state that Japan have looked a complete side in the competition and are favourites to win the World Cup back-to-back. Germany won back-to-back titles in 2003 and 2007.
Japan topped Group C, which comprised teams such as Cameroon, Switzerland and Ecuador. England, on the other hand, finished second in Group F, which included teams such as France, Colombia and Mexico.
After losing to France in their opener, they defeated Colombia and Mexico in the group stages, while they emerged victorious against Norway and hosts Canada with a narrow win. Japan must be buoyant after defeating big teams such as Brazil and Australia in the knock-out stages to set up a date with England in the semi-finals of the competition.
Japan have a number of players from the 2011 World Cup team, which explains the understanding and the bond that they might have established with one another sharing the same dressing room.
Japan's captain Aya Miyama believes that knowing one another up close is a great advantage.
"I think we are better, as the empirical value of each of the players is higher and we also now have spent a lot of time together with the same group of players," Fox Sports quoted Miyama as saying.
"It means we know each other's game even more. I think this is a great advantage, especially when we are in the knockout stage, where we will have close games and a strong mentality is needed. I believe our players can maintain the strong motivation which is something we've gained by experience," she added.
England might be the second favourites, but the game that is going to be watched by a number of UK football fans will give them the much-needed confidence to play such big games. Their performances back home have not gone unnoticed as Football Association chief executive Martin Glenn has asked people to watch the game.
With England women knowing fully well that their team will be supported to the core, the English players will give it their all despite being second favourites against Japan.
"We're going to bring it. We're going to really front up this Japanese team and make their life as difficult as we can," England coach Mark Sampson said.
Where to Watch Live
FIFA Women's World Cup semi-final clash between England and Japan is scheduled for 5pm local time (4:30am IST, 12am BST, 7pm EST) start. There is no live coverage in India.
Viewers in the US can watch the game live on Fox Network with live streaming on Fox Soccer2 Go.
Those in the UK can catch the action live on British Eurosport1 and BBC One UK with live streaming on BBC iPlayer.
Viewers in Germany can watch their home team in action on ORF Sport Plus and can be watched online on ORF TV Live Streaming.