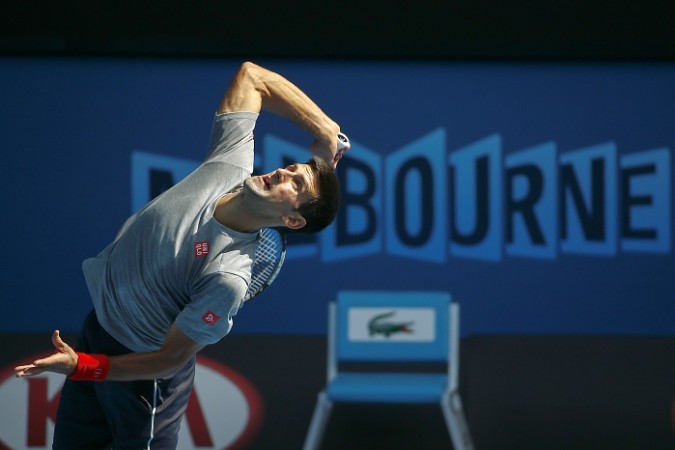 Novak Djokovic goes into another Grand Slam as the favourite, and the Serbian will look to live up to the billing starting with a first round victory over little-known Slovenian Aljaz Bedene in the Australian Open.
Djokovic will look to win at least a couple of majors in 2015, and what better way to kick off the year than by winning his favourite Grand Slam, having won in Melbourne four times already.
The world number one, however, does not come into the Australian Open 2015 in tip top condition having struggled with illness over the past few days leading up to the tournament.
Djokovic remains confident, though, that he can overcome the health worries and start his quest for another Australian Open title in the best way possible.
"[I was suffering a] little bit with the flu and stomach," said the 27-year-old. "I had a tough couple days but it's all behind me now. I'm ready."
Bedene, who has been tipped to make a mark in the ATP circuit, could not have asked for a more difficult opening round encounter, having previously never gotten past the opening round in a Grand Slam, but the 25-year-old will also know if he can pull off a major upset, it could just be the defining win of his career.
"It could be better," Bedene said when asked about the draw. "Because I feel like I can do some damage in the main draw.
"I'm playing well. But it's Djokovic and it will be exciting. I'm looking forward to it and will try to show everything I can."
Bedene did brilliantly to reach the final of the Chennai Open, before falling to defending Australian Open champ Stanislas Wawrinka, but he will need to do a lot better if he is to stop the Djokovic juggernaut.
"Until a few years ago I didn't watch any videos but lately I have and I have seen Djokovic quite a lot," he added. "I think he is the best player in the world when he plays his best.
"No offence to Roger [Federer]. I love how he moves on the court, his shots. He has improved his serve and his all-round play, which I am trying to do as well."
Where to Watch Live
The match, scheduled to begin after Stanislas Wawrinka vs Marsel Ilhan will be shown live on Sony Six in India with the live streaming option on Livsports.in.