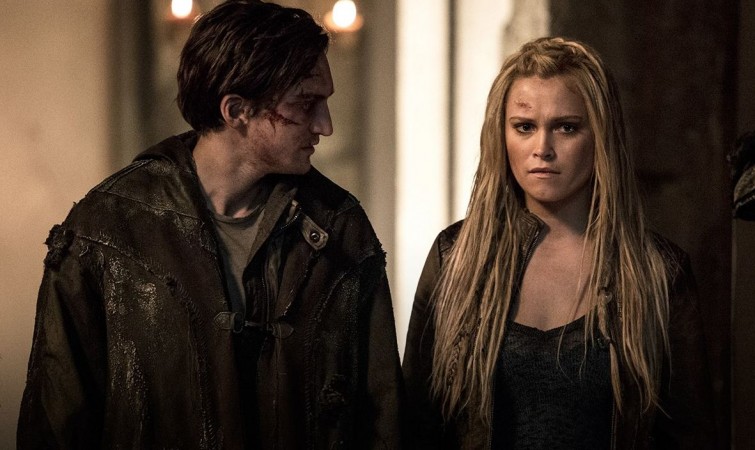 Two fan-favourite characters of "The 100" has said goodbye in Season 3 and the upcoming episode 10 "Fallen" will show fans how the latest death affects Arkadia. Lincoln's (Ricky Whittle) execution will have repercussions on the Grounders and Skaikru alike, considering he was sort of a born-again Arkadian.
Obviously, it is Octavia (Marie Avgeropoulos) that suffers the most and he will hate her brother for leading the man she loves to his death. Bellamy (Bob Marley) too is devastated about the news, because he had just started seeing Pike (Michael Beach) for the merciless dictator that he is.
The Blake siblings will have a falling out because of Lincoln's death, because she clearly sees Bellamy as a reason for Lincoln's death. However, Lincoln's death had saved the lives of quite a few Grounders who are imprisoned by Pike. While their lives are still in danger, Octavia, Kane (Henry Ian Cusick) and a few other rebels can now fight Pike from the outside of Arkadia.
Inside Arkadia there is a bigger issue brewing, which could possibly result in another apocalypse. Jaha (Isaiah Washington) and ALIE (Erica Cerra), the AI that caused the first apocalypse, are trying to get more people to swallow the chip that would erase their pain and take them to the city of light. However, Abby (Paige Turco) has issued a stop order on the chips.
Also Read: Grave scene reveal in 'Eleven-Fifty-Nine' before Team Arrow breaks up
Raven (Lindsey Morgan) is determined to remove the chip out of her own system after learning that it has caused her to lose all memories of Finn (Thomas McDonell). She seeks Abby's help to do the same, but, it looks Abby herself will be physically forced to take the chip by Jaha. ALIE, meanwhile, is confused why people are refusing to take her help when she is only offering an escape from suffering, and Jaha tells her that "free will" is what is stopping them
The new and old commanders of the Sky People are essentially trying to the same thing away from their people. Jaha wants them to surrender themselves to ALIE, while Pike wants them to follow the exact orders he sets for them.
Meanwhile, Clarke (Elizabeth Taylor), who escaped Polis with the fire, is still MIA. However, that does not stop Ontari (Rhiannon Fish) from claiming to be the new Heda. She lies about taking the flame and becomes the fake commander, with only King Roan (Zach McGowan) and Murphy (Richard Harmon) knowing the truth. In the upcoming episode Murphy chooses to be the fake flame keeper to Ontari's fake commander.
Don't forget to watch Season 3 episode 10 of "The 100" at 9 p.m. (EST) Thursday, April 7, on the CW. You can also live-stream "Fallen" via The CW Seed and CWINGO.