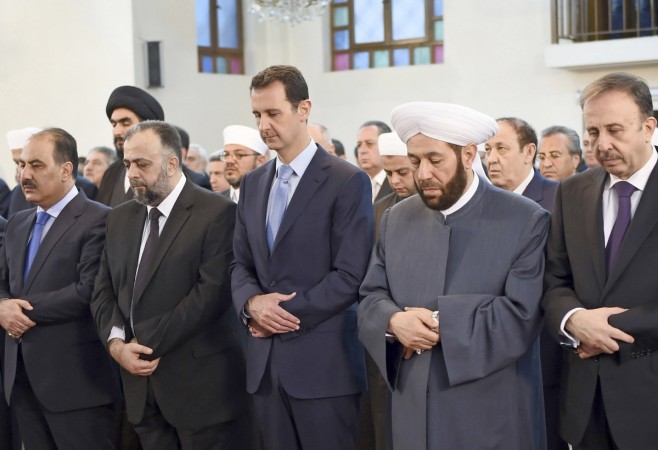 US President Barack Obama is considering air strikes on the bases of the Islamic State militants in Syria, as battle against the hardliner Sunni militants is likely to take a new turn with aggressive American assault being planned– an event that might shift Washington's position on President Bashar Al-Assad, which it once considered its foe.
Ben Rhodes, Obama's deputy national security adviser, said on Friday that American troops would not restrict its military activities in Iraq in their quest to quell the growing prowess of the notorious militant group, which has pulled the sleeping giant into a conflict after it seems to have managed to pose even greater threat to Washington than Al-Qaeda once did.
"We're not going to be restricted by borders," National Post quoted Rhodes. "If you come against Americans, we are going to come after you."
While the United States might argue that it has been forced to act in accordance with the American interest, bombing the IS bases in Syria would help boost the position of Assad who would quietly be reaping the fruits of an advantage he will have achieved without asking for it – an event that would only complicate the White House's position on the Syrian leader it has repeatedly demanded to step down.
The United States has reportedly already offered clandestine assistance to the Assad government by passing on intelligence about the exact location of jihadist leaders through BND, the German intelligence service – an event that would explain why the Syrian forces have been able to target rebel commanders accurately on many occasions.
Obama has repeatedly made clear that Assad has to step down, but has been often criticized for his reluctance to intervene in Syria, lest he drags America into another big confrontation while it already has many conflicts to resolve.
However, ever since the militant group posted the gruesome video of the American journalist James Foley being beheaded along with a stark warning that the group would "not rest until our thirst for American blood is quenched," the Obama Administration seems to have left with little option but to uproot the organisation from the very base.
This comes close on the heels of the Pentagon conceding that the growing sophistication, wealth and military might of the group, poses the greatest threat to the United States, even surpassing that once posed by al Qaeda.
"This is an organization that has an apocalyptic, end-of-days strategic vision and which will eventually have to be defeated," General Martin Dempsey, chairman of the US Joint Chiefs of Staff, told reporters on Thursday, adding that the mission to eliminate the jihadists cannot be achieved by only concentrating on the Iraqi side, where airstrikes are currently being carried out.
"To your question, can they be defeated without addressing that part of their organisation which resides in Syria? The answer is no. That will have to be addressed on both sides of what is essentially at this point a non-existent border," he said.