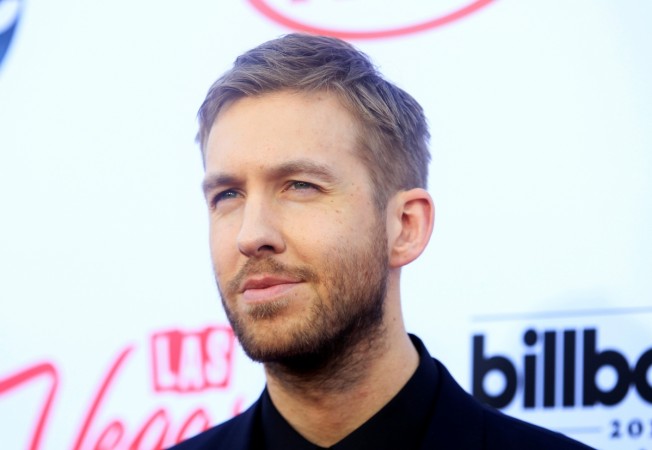 Taylor Swift and Tom Hiddleston's romance took a lot of people, including her ex-boyfriend Calvin Harris, by surprise, as it had just been a few weeks since the singer and DJ called it quits. Harris is said to be furious that she is flaunting her affair with Hiddleston and reportedly, pictures of Swift and Hiddleston kissing confirms his suspicion that Swift was cheating on him.
"Calvin was very suspicious that Taylor was cheating during their relationship. He just didn't know with whom," a source told E! News. "He feels like these pictures confirm his suspicions, and it changes everything. He is so angry and feels betrayed. He is convinced that Taylor was cheating with Tom while they were still together."
However, when TMZ caught up with the DJ on Thursday and questioned him on whether he felt betrayed, Harris hinted he doesn't have a problem with Swift and Hiddleston.
"All good. [She's] just doing her thing," the 32-year-old answered. But it looks like there's bad blood between the two, as both of them have wiped out any traces of each other from their social media accounts. Harris is also said to have unfollowed Swift and blocked her fans on Twitter.
According to some reports, it was Harris who ended things with Swift, as she was supposedly pushing him to settle down. "Taylor was starting to pressure Calvin into walking down the aisle," an insider told HollywoodLife. He just felt that he wasn't ready yet." But some others claim that Swift was the one who pulled the plug on their 15-month romance. "She broke up with him this week," the source said. "She gave a bulls–t excuse about her career. He was ring shopping," a source told Page Six, adding that reports stating he was intimidated by her success are completely untrue.
Swift and Hiddleston took their relationship public just a month after bonding and hanging out at the MET Gala in May.