Miley Cyrus twerking with Robin Thicke during the 2013 VMA had created quite a sensation, and for long it was speculated that the incident might have crippled the Robin-Paula Patton marriage.
Now reports have emerged that a relationship, which lasted for over 21 years, and a marriage of nine years has finally come to end. Singer Robin and actress Paula have announced that they have seperated.
The fans of the American-Canadian singer-songwriter always knew that this was coming, especially after the 2013 MTV Video Music Awards back in August. Speculations are now ripe that Robin's marriage hit rock bottom, during the VMA. First it was the twerking episode with Miley, and then the leaked photos of him butt-grabbing a fan, which added to the furor.
The couple released a statement announcing their split, TMZ reported. "We will always love each other and be best friends, however, we have mutually decided to separate at this time," it read.
Robin first met Paula at under-21 hip-hop club Balistyx in Los Angeles, when he was 14. The couple then began dating. They got married in 2005, and have a son, Julian Fuego Thicke, born on 6 April 2010.
The 36-year-old singer is known for his raunchy numbers, and for a long time it was felt that Paula had approved of his gimmicks. During the 2013 VMA, Miley and Robin had created much controversy with the twerking episode. However, both Robin and Paula had maintained that the incident did not affect their marriage.
Some fans are blaming Miley for wrecking the marriage. As reported in The Guardian, she had hoped "to make history" by wriggling, lolling and twerking.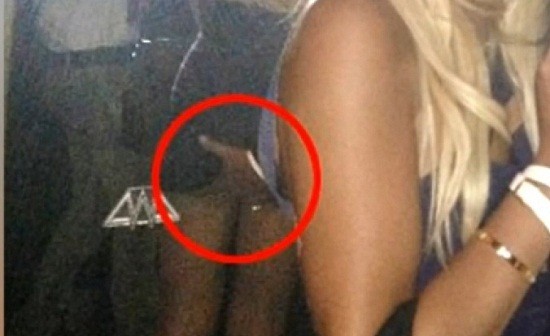 Soon after the VMA awards antics, Twitter was ablaze with the pictures of a mysterious woman - a Robin fan. The picture that was taken during the VMA Awards After Party shows Robin with the fan, and in the mirror reflection, it was seen that Robin was grabbing the woman's butt.
For Paula that must have been the last straw, as a separation was long on the way.