Even as the investigators are looking at various angles while probing the Las Vegas attack, in which Stephen Craig Paddock gunned down 58 people and injured over 500, new details about the gunman have emerged adding to the confusion. While the involvement of Paddock's girlfriend Marilou Danley or any second attacker was earlier ruled out, reports have emerged about how the gunman was seen with a mystery woman before the massacre.
It is now being said that this woman, who was seen with Paddock a few days before the attack, was a prostitute and investigators are now interviewing numerous other call-girls in the area for clues, reported the Associated Press. The officials are also baffled by the fact that Paddock has left behind no information on the reason behind the shooting, whereas such killers usually leave behind notes or at least post cryptic messages on social media.
Officials probing the case also found no clue in Paddock's room at the Mandalay Bay hotel, except a list of phone numbers on his nightstand.
"The lack of a social media footprint is likely intentional," said Erroll Southers, director of homegrown violent extremism studies at the University of Southern California. "We're so used to, in the first 24 to 48 hours, being able to review social media posts. If they don't leave us a note behind or a manifesto behind, and we're not seeing that, that's what's making this longer."
Meanwhile, it has now also come to light that apart from frequenting casinos, Paddock was also a regular in cruises and took about 20 trips to various foreign ports. A lot of these ports are said to have been in Europe and the Middle East – mostly Spain, Italy, Greece, and the UAE, reported CNN. This link too is now being investigated.
The investigators have also gotten in touch with Paddock's girlfriend Danley who said that she had no idea of the gunman's plans. She had earlier been named as a "person of interest," but it was later reported that the police believed she didn't have a hand in the attack as she was out of the country on that fateful day.
Danley, through her lawyer, said that the 64-year-old gunman "never said anything to me or took any action" that may have given a hint of the killings he planned.
"I loved him and hoped for a quiet future together with him," BBC quoted her as saying. She added that she was shocked at the "horrible unspeakable acts of violence."
The police had earlier said that they would question Danley on her visit to the Philippines as they wondered if Paddock had urged her to leave the US before he went on the rampage. To this, the 62-year-old said that Paddock had surprised her with a "cheap ticket" a few days ago to visit her family.
While the investigators believe that she was telling the truth, an Australian friend of Paddock also believes that Danley had no clue of the attack as Paddock would have kept it a secret. Contrary to what Danley claims, Adam Le Fevre noted that Paddock and Danley's relationship was "not a loving, caring" one and "he would talk to her in a condescending way, and while I was concerned, I thought it was part of his nature."
"I believe if she had the slightest inkling something was not right, she would have shared that with her family and would have potentially been able to make a change," he told AP.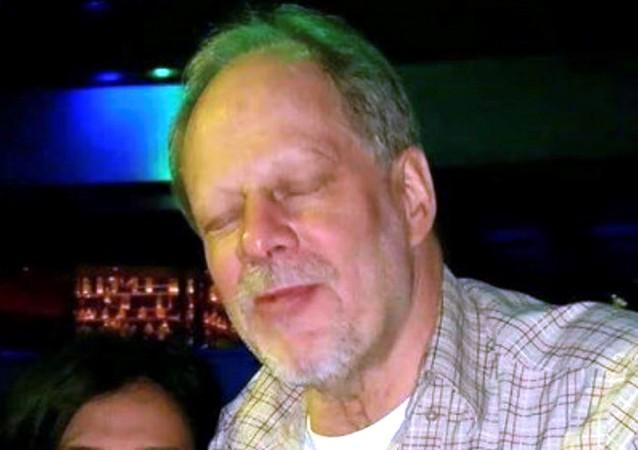 Even though the details of the motive behind the attack are scarce, it is being said that Paddock may have contemplated attacking other areas in the US as well. Before attacking the festival goers in Vegas, Paddock had also booked rooms in Chicago in August and near the Vegas strip in September. In Chicago, his room overlooked the Lollapalooza festival and in the Vegas strip, the Life is Beautiful show seems to have caught his eye.
However, it is not known if he did plan to attack these areas. Additionally, police are also said to have stumbled upon a mention about the Fenway Park in Boston. Due to these details, investigators are now looking for clues into if Paddock planned more attacks, including a car bombing.