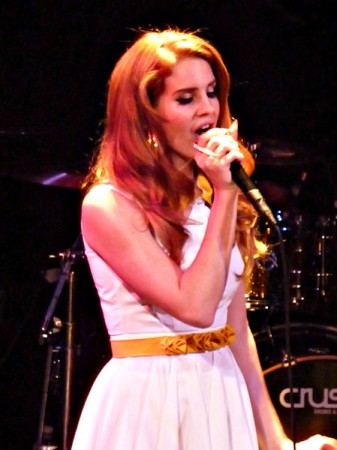 Lana Del Rey caused quite a stir when she recently talked about wanting to be dead, and now that reports of her split from rumoured fiancé Barrie-James O'Neill have started doing the round, many feel that the death remark might have something to do with the break up.
Rey confirmed the split during an interview with Swiss outlet 20 Minuten saying that O'Neill has certain things he has to overcome.
"We are currently not together," she said, according to Independent. "He is a wonderful man. But there are certain things he has to overcome with. I will not give details. It was hard for our relationship. I was no longer feeling free. Let's see how things go on from here."
O'Neill, a member of Scottish band Kassidy, was believed to have proposed to the Young and Beautiful singer last year, after Rey was spotted wearing a large diamond ring. But none of them confirmed the engagement rumors at the time.
But she did admit that her relationship was difficult when she told The Sun that she should have found someone who is simpler.
"I would be lying if I said it wasn't difficult. He is a much darker character than most people I've ever met," Rey told The Sun at the time, reported Independent. "We always joke around about how we should have found simpler counterparts."
Rey recently grabbed headlines when she told The Guardian that she wished she was dead already, and hinted that she was done making music and living life in the public eye.
These remarks earned Rey a rebuke from Kurt Cobain's daughter, Frances Bean, who asked the singer not to romanticize death.
In a series of tweets, Bean wrote asked Rey to embrace life.
"I'll never know my father because he died young, and it becomes a desirable feat because people like you think it's 'cool.' Well, it's f**king not. Embrace life, because you only get one life. The people you mentioned wasted that life. Don't be one of those people. You're too talented to waste it away."
"I'm not attacking anyone," she wrote, clarifying that she has no animosity towards Rey. "I was just trying to put things in perspective from personal experience."
Sadly, this is not the first time that the singer has opened up about wanting to die. In an earlier interview, Rey said she was not adept at receiving criticism and said that she wanted to kill herself everyday when she was initially labelled "contrived, constructed and fake."
"I was, you know, a mess. I totally wanted to kill myself every day," she told The Fader.