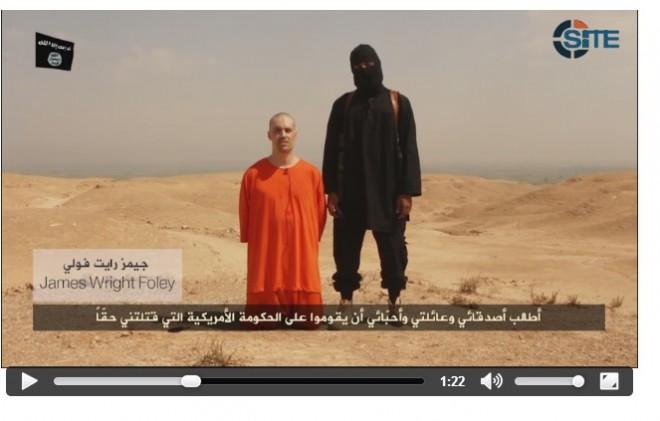 After reports which revealed that beheaded American journalist Steven Sotloff's location was sold to the Islamic State by Syrian rebels for $50,000, questions have been raised on whether James Foley was also was handed to the militants in a similar trade.
A CNN report stated that rebels sold Sotloff's location to the IS for $50,000. The report, based on information collected from Sotloff's family, claimed that the 31-year-old was sold off by "the so-called moderate rebels that people want the administration to support."
Sotloff was taken captive during a trip to Aleppo, Syria in August 2013, while Foley had gone missing in November 2012. Both were last seen in Aleppo.
A 2013 WBUR.org report suggested that both Sotloff and Foley were being held in a detention facility in Damascus, under the Syrian air force intelligence service.
If that is true, the question is how both Foley and Sotloff, who were detained by the Syrian government, ended up in the captivity of the Islamic State. It seems likely that Foley was also sold to the militants by the rebels.
The Syrian rebels had handed Japanese national Haruna Yukawa, 42, to the Islamic State recently.
The man was fighting with the Free Syria Army. Reports indicate that he is being held in Aleppo, while the Islamic State is working out a 'hostage exchange' deal with the Syrian government.
The Islamic State have been involved in prisoner swappings with the Syrian government, involving the soldiers the group captured.
The militants also released a video recently, showing the captured Syrain soldiers along with a message.
11 Syrians are shown in the video, while a statement is read out by an unidentified speaker, asking the Syrian government to hand over captured Islamic State fighters, if they want the soldiers back.