A day after China and India ended the military confrontation at the tri-junction, sources have said the Narendra Modi government negotiated the settlement from a position of strength. The Indian Army had engulfed the entire area and "had made enough provisions to neutralize the Chinese forces".
When China's state councilor Yang Jiechi met National Security Advisor AK Doval on July 27 to have the first diplomatic discussion on the presence of Indian troops at Doklam, the former had asked – "Is it your territory?"
The Chinese counterpart had shown their adamant stand on changing the status quo at Doklam by building a road via Bhutanese territory.
Jiechi's toughness failed to move Doval, who in turn responded saying that the territory belonged to Bhutan. "Does every disputed territory become China's by default?" sources quoted the NSA as having replied, according to a Times of India report.
Army chief said he could ensure max damage
The location was advantageous to India as it could easily move its troops to Sikkim than China. Government sources, on conditions of anonymity, have said that there is a wide acknowledgment of "the sheer resilience of our armed forces who refused to give up and had strategically surrounded" the area, NDTV reported.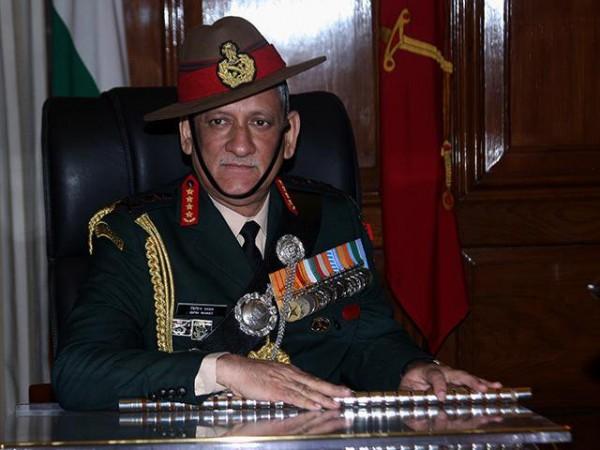 They also reportedly said that Indian Army chief Bipin Rawat had been "extremely confident of ensuring maximum damage" and this helped in forcing China to settle the issue via diplomatic talks.
Discussions and negotiations
The NSA had reportedly said that China had taken up Doklam for several rounds of negotiations with Bhutan in order to solve the border disputes. China had even offered 500 sq km of its area in exchange for Doklam.
Doval further argued saying that China's claim over Doklam was yet to be settled and that both sides should simultaneously retreat to restore peace at the trijunction.
This sharp exchange was followed by several rounds of discussion between the two countries in Beijing where Foreign Secretary S Jaidhankar and India's ambassador to China Vijay Gokhale tried to figure out a solution to this issue.
Here's how India handled China's three-pronged warfare strategy to settle Doklam standoff
During the G20 summit that took place on July 7, Prime Minister Narendra Modi reportedly told Chinese President Xi Jinping that the dispute should not be allowed to escalate and that the negotiations should be conducted at NSA level.
Modi and his team had explored ways to put an end to this confrontation. They made sure that the differences did not turn into conflicts between the two countries keeping in mind that both had a lot to gain from the cooperation.
At the same time, he made sure to draw a bottomline emphasising that, "India will not allow the status quo to be changed by force under any circumstance. Any change must happen through negotiations and through mutual understanding."
Also read: Doklam standoff ends: Indian forces withdraw, China's PLA pulling back
The government refused to fall for the bait from China who tried to irk by using provocative statements and actions. The Army was instructed to ignore provocations and was later appreciated for enforcing compliance.
"Even a single shot fired by an edgy soldier could have sparked a wider conflagration in such tense times," said a senior officer, according to the TOI report.