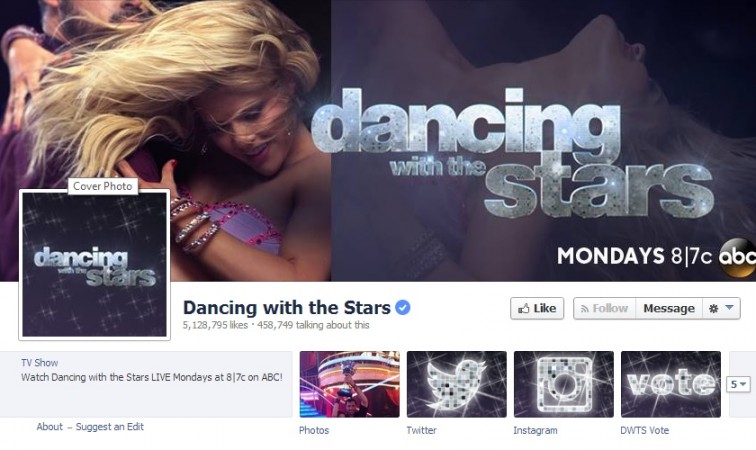 Maksim Chmerkovskiy might have won his first mirror ball trophy in 14 years on Tuesday, when the results of "Dancing with the Stars" pitched him and his partner Meryl Davis as the winners. But he might not be able to bask in victory's glory for long if there is any truth to rumors that the finale's votes were rigged.
The controversy began on Monday night when fans of James Maslow and his partner, Peta Murgatroyd, claimed that votes that should have gone to Maslow were redistributed to Davis and Chmerkovskiy, Radar Online reported.
A fan provided RumorFix with evidence that showed votes for Maslow and Murgatroyd recorded through Facebook were actually given to Davis and Chmerkovskiy. While others noted that their votes weren't counted at all.
Although ABC maintained that there have been no voting irregularities, according to Radar Online, radio personality JoJo Wright has launched a petition to get the votes recounted.
"Come on now – this isn't fair! Apparently votes for James Maslow and Peta Murgatroyd counted for Meryl. What the! Let's pledge for a #DWTSrecount," Wright wrote on his website.
Neither Chmerkovskiy nor Davis has commented on the controversy, and it is not immediately known if there will be a recount.
Meanwhile, Murgatroyd took to her Twitter account to thank her fans for their support, and added that although they did not get the trophy, she is happy with the outcome.
Sure we hoped to go all the way this season, but to be honest I feel like I've already won ;)

— Peta Murgatroyd (@PetaMurgatroyd) May 20, 2014
The relationships you form on this show are so special. I believe life isn't about material things...I feel we already have the trophy — Peta Murgatroyd (@PetaMurgatroyd) May 20, 2014
Interestingly, this is the second time Davis is getting caught in a voting controversy. Earlier this year during the Sochi Olympics in Russia, a French magazine reported that judges from Russia and the U.S. formed a secret pact to ensure that Davis and her partner Charlie White won the gold in ice dancing.
At the time, a representative for U.S. Figure Skating said the story was categorically false.