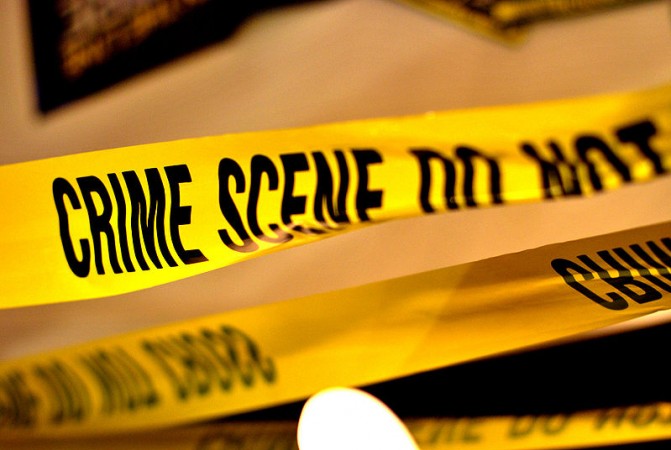 Actor Michael Jace, who was arrested on suspicion of fatally shooting his second wife, April Jace, has a long history of domestic violence stemming from anger issues, reports indicated.
The 48-year-old, who is best known for his work in television series "The Shield," called emergency services on Monday and reportedly confessed to shooting his wife of 10 years, April, 40, in the hallway of their Los Angeles home.
Michael's call to emergency services was placed at around 8.30 p.m.
The shooting happened shortly after April arrived with their two sons after a baseball practice. It is believed that the couple's children witnessed their parents squabbling over money, which escalated into a violent argument that resulted in Michael shooting April.
Michael was standing in the doorway when police arrived.
Multiple reports pointed out that Michael has a long history of domestic abuse, and this was one of the reasons that caused his first marriage to crumble. While he was married toJennifer Bitterman, Michael was accused of choking her and slamming her against a wall as their child cried in the crib, according to divorce documents cited by the media.
Bitterman filed for divorce in 1995, but it wasn't finalized until 2002.
A close friend of Bitterman's testified that "Jordan was six months old. I was in the house and witnessed the first episode of physical abuse. Respondent was raging and choked and hit petitioner and slammed her against the wall while Jordan screamed in the crib next to her," Mail Online reported.
Even after their divorce, the couple was fighting over custody of Jordan.
Reportedly, Bitterman did not want to grant custody of Jordan to Michael fearing that his "intimidation style of discipline has been a source of great anxiety to Jordan." At the time she also alleged that Michael often threatened corporal punishment and has spanked Jordan for crying, Mail Online reported.
And in 2006 Michael reportedly sent Bitterman an email that read:"'Do you want to have a f***king war with me? I will f***ing kill you!"