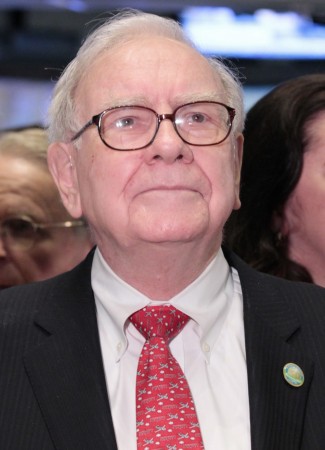 Warren Buffett, the billionaire philanthropist, has reportedly donated $25,000 to "Ready for Hillary" – a Political Action Committee (PAC) group that is raising money to support Hillary Clinton's run for presidency in the 2016 elections.
The amount is the maximum the group accepts in donations. Warren Buffett has donated money to several candidates for their election campaigns but why is this particular donation making headlines?
Buffett has always shunned away from PACs but Clinton's support group seems to have attracted his interest. In previous interviews he strongly voiced his opinions against donating to independent political groups. But this time, it has got more to do with the candidate than the group.
In October, at Fortune's Most Powerful Women Summit, Buffett said that Hillary Clinton would win the presidential election and he would definitely bet his money on it, Bloomberg reported.
That's not just it. Clinton had Buffett's support for quite a long time.
"I don't see how you could have anybody better qualified. I like what she believes in ... I think she's extraordinarily able and energetic for that matter in pushing those beliefs," Buffett told CNN in a 2012 interview adding that he thinks there is no one better qualified than Clinton for the post .
Buffett also welcomed Clinton to Twitter when she joined the social media website in June 2013. The welcome tweet was one of the "five" he has posted till date.
"Hello @Hillaryclinton! Happy to welcome one of my favorite women in the world to twitter. #45"
"Ready for Hillary" is not officially connected to Hillary Clinton, but will ensure all support for her presidential campaign if she decides to run for the post.
The former secretary of state is expected to announce her decision by or after January 1 2015. On Thursday, she told an audience in Boston that the job of a president is "stressful" and also forces the head of the White House to make snap decisions even when one needs to "sleep on" a decision.
"Here's what I worry about. The stress on anybody in a leadership position, multiplied many times over to be president. The incoming never ends," she said according to The Washington Post.
"Maybe you need to sleep on it. Maybe you need to bring in some people to talk to about it. But the pace of demands is so intense that you feel like you've got to respond," Clinton added.
Clinton also asserted that the job is "unforgiving" irrespective of gender and one can lose touch with what's real, what's authentic."