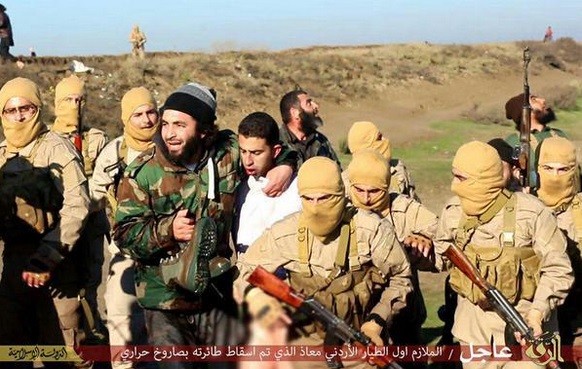 A US-led coalition warplane has reportedly crashed in Syria's Raqqa province, which is a prominent stronghold of the Islamic State. The ISIS militants have claimed to have captured the Jordanian pilot flying the warplane, according to reports that cited an ISIS-affiliated Twitter account.
The militants shot down the warplane with an anti- aircraft missile near the city of al- Raqqa, the Syrian Observatory for Human Rights reported.
The crash took place on Wednesday, following which photos of the pilot said to be captured were posted online, CNN reported, though it did not confirm the veracity.
The pilot's family has reportedly confirmed that he was captured in Syria.
BREAKING NEWS: IS claims capture of Jordanian pilot in Syria. pic.twitter.com/oES8EgCYMb

— Breaking News (@NewsOnTheMin) December 24, 2014
The US-led coalition has been carrying out regular airstrikes against militants, and the Syrian regime's aircrafts and warplanes have been launching frequent attacks on ISIS-controlled regions, which has even led to many civilian fatalities.
Jordan, along with other Arab countries, has joined the coalition against the Islamic State.