Sony Pictures Network India (SPNI) had bagged the rights to broadcast the 'Fight of the Century' in 2015 between Floyd Mayweather and Manny Pacquiao. With the popularity of UFC in India, thanks to the efforts taken by the TV channel over the years, several combat sports fans were waiting with bated breath for Sony to make that huge announcement.
Unfortunately, it never came and two and a half days ahead of the scheduled boxing match between Floyd Mayweather and Conor McGregor at the T-Mobile Arena in Las Vegas, we can officially mention that Sony failed this time around to bag the broadcast rights of the 'Fight of the Millennium' on August 26.
However, with the popularity of digital platforms in modern times, everything comes in easy. There is nothing to fret.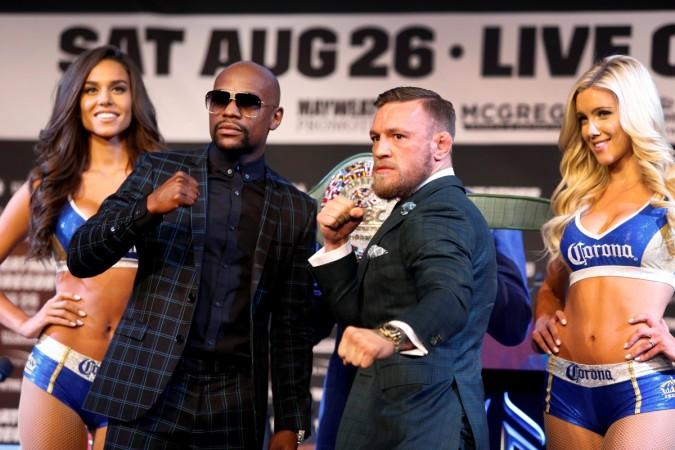 Even non-telecast sports in India are available to the viewers thanks to all the live options available on social media platforms. For example, if you are a part of a certain boxing group, an user from Philippines could very well share a live video of a boxing match taking place in their country or available only to their local broadcaster.
Once shared, a person sitting in India or even South Africa, for that sake, can enjoy the match live.
But those are somethings you can come across only if you're lucky!
Enter the VEQTA
Mayweather vs McGregor is not available for TV broadcast in India, but it is digitally. We aren't referring to any facebook live thingy in particular. But an official live streaming of the match is available in the country.
All thanks to this new mobile app known as VEQTA, available for download in Google Play and iOS.
VEQTA is an Indian over-the-top (OTT) service provider who has acquired the digital rights of the Mayweather-McGregor boxing fight. Only a nominal fee is what you need to shell out.
Follow these steps:
Download the VEQTA app in your smartphone.
Pay the subscription amount of Rs 99 via your debit/card of your Google Play wallet.
Wait for the official confirmation.
Get pumped up for the bout, early Sunday morning.
P.S. Make sure your wi-fi connection is strong enough and you have plenty of data left.
Event schedule
The undercard fights start 6:30 am IST onwards on Sunday August 27, 2017.
Nathan Cleverly vs Badou Jack - WBA world light heavyweight title
Gervonta Davis vs Francisco Fonseca - IBF world super featherweight title
Andrew Tabiti vs Steve Cunningham
Juan Heraldez vs Jose Miguel Borrego
Savannah Marshall vs Amy Coleman
Kevin Newman II vs Mark Anthony Hernandez
The main event bout between Floyd Mayweather and Conor McGregor starts approx at 9 am IST.