So you just brought home your shiny new PlayStation 4, isn't it? After months of saving and skipping meals on a regular basis, while kicking the social life out of the window, it seems like the hard work has finally paid off. The only thing now left is to connect the console to the TV. But what's to become of your old PS3 that you have been hooked on to for so long?
Well, chances are you will either tuck it away safely on to the top of house shelf or in the basement, alongside everything that's not needed. Or, if you are smart enough, you will be looking to make the most out of it otherwise while all your gaming requirements are being taken care by your PS4.
If you thought your home console is only good for playing new titles and other Indie products, you couldn't have been more naive. Your video game console might be great for playing games, but you should also realize that it's one of the most potent and best media centers around.
Your PlayStation 3 has media center capabilities built right in, so they're easy to set up with a computer. And with proper handling and configuration, you should be able to make your old console the perfect home entertainment system. If you aren't that sure, ask one of your friends who can. At the end of the day, your console is your responsibility.
Here's a complete guide:
Requirements
Since we are dealing with the PS3 here, you will need to use the PS3 Media Server. That's one of the simplest and best cross-platform options you will ever get in this respect. Oh, and did we mention that it's free? With the console, you can even copy stuff directly to a hard drive or USB stick, but that process is too much work. We aren't big fans of too much work, you see. So going ahead, make note that you will be needing you console, a computer with a copy of PS3 Media Server and a stable home network that connects both your console and PC on the same router.
From here on, when you are all set up, it will become easy to stream audio files, videos and images to your console-turned-home entertainment system wireless with just a few clicks.
Stream Content to Your PS3 (Steps)
There's one secret of the PS3 that makes its presence felt over the Xbox 360: The support for more video formats the Microsoft-made console. What this also means is you don't need to deal with transcoding of videos, resulting in clearer picture quality. In fact, the PS3 actually fits best for this purpose. The PS3 Media Server that you previously downloaded comes to use here.
If you have downloaded the PS3 Media Server, install it on to your computer next. Once installed, launch the Media Server. Next, you will have the option to add your media folders to the PS3 Media Server by clicking Navigation/Share Settings -- Shared Folders.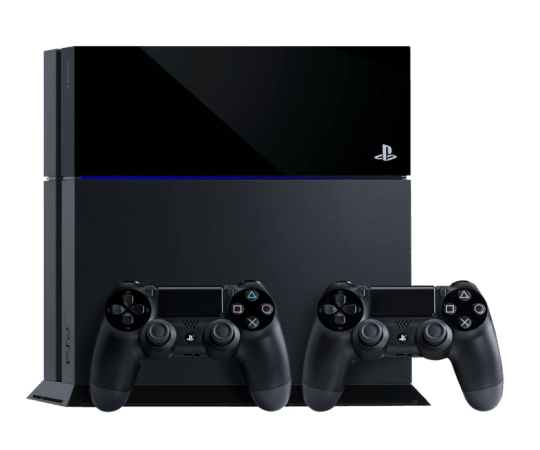 Once that is done, click the "+" sign and continue adding folders you store your media in. This includes videos, photos, and music. Note that you can also share your iTunes library, as well as any other application-specific libraries. Do yourself some good and head over to the "Transcoding" tab to guarantee that you have the video codecs needed to play videos on the PS3. And although it isn't really a necessity, but still, just to be on the safer side.
Setting Up Your PS3
If you have followed out the above instructions properly, rest assured that you have already taken care of the hard part. Here on, getting any video to stream to your PS3 is easy. However, to set it up properly, you need to make a small one-time change to the settings. Find them below:
Activate DLNA by moving to Settings -- Network Settings -- Media Center Connection (you only do this once). From there, go to the audio or video section, per your preference. Select 'PS3 Media Server' and select the video or audio you want for it to start stream.
When all is taken care of, you should be successfully able to stream videos to your PS3 instantly as soon as you start the PS3 Media Server on your computer.