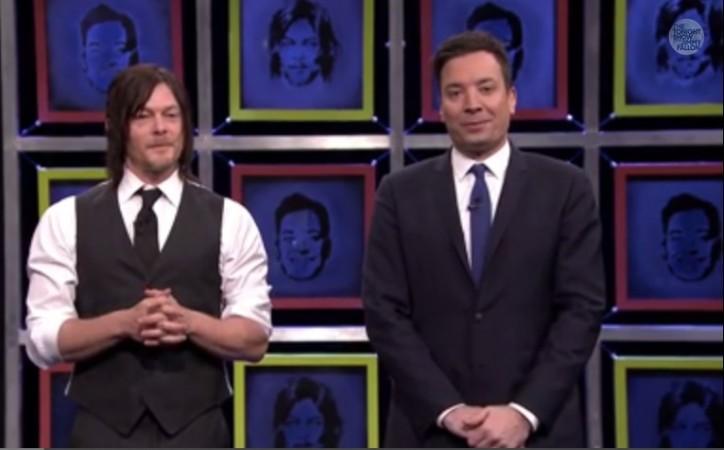 "The Walking Dead" star Norman Reedus won a game of "Facebreakers" against "The Tonight Show" host Jimmy Fallon on Friday, 13 February .
The special glass-shattering game began with Reedus and Fallon shooting crossbows at a wall of glass that were painted with their faces. To win the game, both the celebs had to break the glass panels with their opponent's face on it.
Eventually, onscreen Daryl Dixon showed-off his crossbow skills and smashed all Fallon's pictures at the glass wall to take first place.
"No, it's not true. Today is opposite day! and there is a surprise", said "The Tonight Show" host.
It was time for the loser to take his punishment through the next game, in which the winner had to shoot at a reverse dunk tank that was connected to a giant balloon filled with cold water and the loser had to stand under the balloon.
However, this time Reedus' crossbow skills did not come handy for him and he failed to target the water balloon twice.
But "The Walking Dead" star did not give up. He ran towards the reverse dunk tank and used his hands to drench Fallon in water.
Watch the videos of "The Tonight Show" with Reedus below: