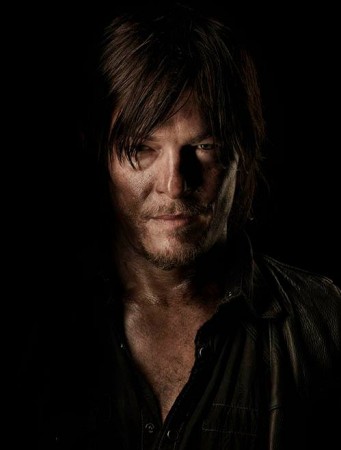 Fans of AMC horror drama "The Walking Dead" may have to wait until October to watch season 6, but they might get a glimpse of it at the San Diego Comic Con 2015, apart from updates on an upcoming sci-fi thriller movie titled "Air".
The film, which is scheduled to hit screens on 14 August, will feature Norman Reedus in the lead role and is being produced by Robert Kirkman.
The first trailer and poster of the thriller were released during the international convention last year and recently, the 46-year-old informed his followers on Twitter that some exclusive details of the movie will be released at the event this year.
"We're going to be in San Diego to show off @air_movie!" he tweeted.
This will give fans of "The Walking Dead" star a chance to interact with the celeb as well as ask him questions about his upcoming project and his role in the AMC drama series.
The story of post-apocalyptic movie "Air", directed by Chris Cantamessa, is about a world that gets affected by an international conflict and leaves the surface uninhabitable and air toxic.
In order to save the human race, government authorities decide to make underground bunkers with cryogenic sleeping tanks.
The bunkers are supposed to hold people until the problem is resolved, so officials appoint two maintenance workers, Reedus and Djimon Hounsou, to ensure the safety of human beings. They wake up every six months to check the bunkers.
The plot takes a turn after a tank of one of the maintenance workers gets damaged.
The film will also star Peter Benson as Anchorman, Paula Lindberg as Reporter, Steve Burgess as Sports Commentator, David Nykl as Sleeper 1 and Sandrine Holt.