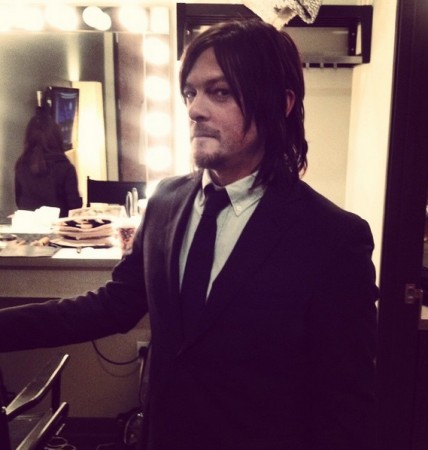 Swedish company Gaming Corps will be developing a video game based on "The Walking Dead" star Norman Reedus upcoming thriller "Air".
The company is in talks with Skybound Entertainment and the episodic game would not be a direct adaptation of Robert Kirkman's science-fiction film.
"They approached me once we launched the interactive division and had a keen interest in 'Air'. They said they wanted to tell a new story in that universe," Skybound Interactive president Dan Murray told Polygon.
The story of post-apocalyptic movie "Air", directed by Chris Cantamessa, takes place in a world that gets affected by an international conflict and leaves the surface uninhabitable and air toxic. In order to save the human race, Government authorities decide to make underground bunkers with cryogenic sleeping tanks.
The bankers are supposed to hold people until the problem is resolved so the officials appoint two maintenance workers, Reedus and Djimon Hounsou, to ensure the safety of human race. They will have to wake up every six months and check the bunkers, but the plot takes a new turn after a sleeping tank of one of the maintenance workers gets damaged.
Though Gaming Corps' video-game will also focus on similar issues, it will have a different storyline. "The movie is about one facility and the janitors working there and the game will focus on a different facility with a different type of people stored away in another location on the planet," said Cantamessa .
"The game will have a more modern interpretation of the story-driven adventure game that has an element of puzzle solving and exploration. And the game is introducing to that, an element of investigation and a mystery that needs to be solved that plays with the unfolding events. You'll need to use the various items and hints and clues you find," he added.
However, details on the production and post production of the video game are kept under wraps and so there is no official confirmation on whether Reedus will be part of it or not.