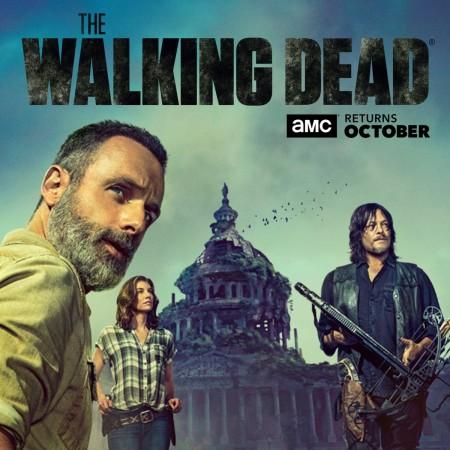 At the San Diego Comic Con 2018 fans of The Walking Dead were left devastated by Andrew Lincoln's announcement. The actor confirmed that his character, Rick Grimes' story arc is coming to an end and soon.
What's interesting is, the news of Grimes' exit has made viewers extremely curious and they have come up with theories on how he would be killed off. Also, there seem to be a bunch of predictions on how Lincoln's Grimes will be shown in Season 9.
Given the history, there are chances that Negan (Jeffrey Dean Morgan) kills off Grimes and takes control of the group. But that is sort of unlikely considering Negan has been put behind bars and there's nothing he can do to change it.
While, it may be frustrating for him, Morgan assures some good might come out of it. Talking to Variety, the 52-year-old said that he'll be taking a hard look at the mirror and not like what he sees. "It's gonna be Negan fighting some inner demons. I think being locked up doesn't suit him very well, which I think is probably Rick and everyone's plan to begin with," he added.
Daryl Dixon (Norman Reedus) is a man of calibre and could replace Grimes, but will he kill him off first? They are thick as thieves and it would break million hearts if the makers were to introduce a plot twist of that nature.
Reedus left viewers shocked for a while when he said he was too leaving the show with Lincoln as they had made a pack while filming the first few seasons. However, later he confirmed Dixon will stay no matter what and that the team will miss Grimes as much as the viewers.
In other news, there's this general idea floating on social media platforms that Season 9 will begin with Grimes dead. Apparently, the crew has planned on sprinkling the season with flashbacks that explain how his final days. The point is to give viewers enough of Grimes.
The Walking Dead Season 9 premieres October 7 on AMC.