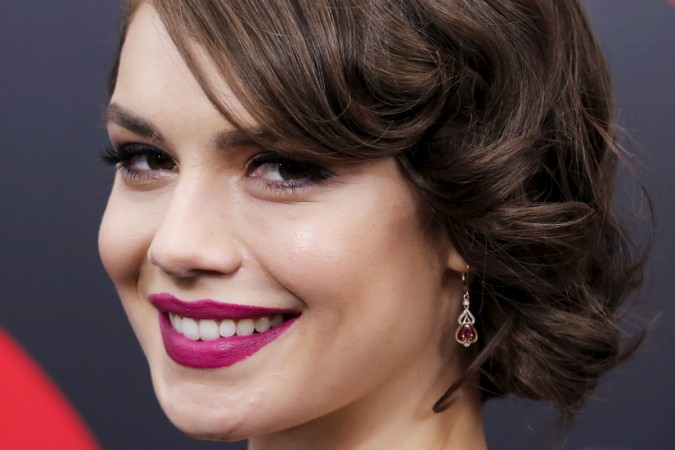 The Season 7 premiere of AMC's zombie apocalypse drama The Walking Dead will finally reveal who died in the Season 6 finale after Negan rounded by Rick and the rest of his gang and went on a monologue on the dangers of getting on his bad side.
Season 7 of The Walking Dead is currently filming and the makers of the show have gone to great lengths to keep the death a secret. But The Spoiling Dead Fans, a trusted source for all things The Walking Dead, has revealed that more than one person died when Negan arrived on scene in the Season 6 finale. They have arrived at this information based on information available from the filming location of Season 7 of the zombie drama.
The Spoiling Dead Fans believe that both Glenn and Abraham will die. Elsewhere in the episode we'll see Daryl being taken a prisoner and "Rick on a mindfuck adventure in the RV," the spoiler forum noted. There will also be a scene involving Glenn and Maggie's baby, and responding to a fan's query on whether Maggie will suffer a miscarriage in addition to losing her husband, The Spoiling Dead Fans said the baby may not be in danger.
Also read: The Walking Dead actor Michael Cudlitz talks Abraham and Negan
The Walking Dead creator Robert Kirkman recently spoke to Entertainment Weekly about Season 7, and said viewers can expect an epic season. "The show is expanding. We're introducing the Kingdom, we already have the Hilltop, we're going to be exploring more of the Saviors and the Sanctuary that they live in and more of what goes on around Negan, what his average daily life is, which is extremely interesting," he said.
The new season will also focus on the other civilizations that have been around since the zombie apocalypse. "What we're finding is there's a lot of civilization out there. There are smaller groups here and there that actually have been thriving and it gets to be a little exciting because we're going to be seeing how they've been surviving, and a lot of them have been getting by in a much different way than Rick and his group," Kirkman added.
The Walking Dead will return to AMC on 23 October.