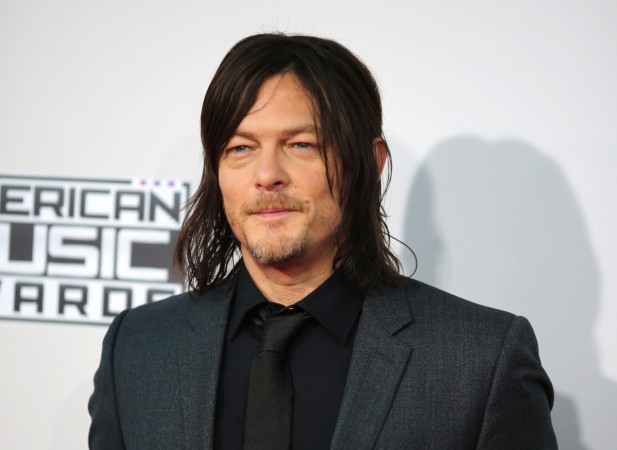 After the Season 6 finale of "The Walking Dead" aired in April, there has been a lot of speculation on who dies at the end of "The Last Day on Earth." One section of fans believes the show will remain faithful to its source material — Robert Kirkman's "The Walking Dead" comics — meaning Glenn will be the one to go. However, several others point out that Daryl Dixon, the character essayed by Norman Reedus, could easily be Negan's victim.
Viewers of the AMC series will have to wait till October to see who survives, but a recent report from The Spoiling Dead Fans have given hopes of Reedus' character surviving. According to the spoiler forum, filming on Friday went on until around 3 a.m. and they have reasons to believe that they were filming at the Sanctuary, the Savior's headquarters.
"There was another person that we are hearing was sighted there on Friday.... And that person is Daryl! This is **UNCONFIRMED** at this time, so please take it with salt. We are suspicious that Negan might have taken Daryl back to the Sanctuary," The Spoiling Dead Fans noted.
If Daryl is indeed alive, then Dwight might have saved Daryl and the two will probably work together in future to overthrow Negan, who is considered one of the most notorious villains in "The Walking Dead" series. Plot rumours also reveal that Daryl might take over as the leader of the Saviors.
Meanwhile, "The Walking Dead" creator Kirkman recently took part in a Reddit AMA where he spoke about the eventual end of the comic series. "YES [I do]," he said when asked if he has the show's ending planned in his head. "But y'know... it's not happening for a long, LOOOOOONG time."
Kirkman also revealed that Rick Grimes, the hero of the series, will eventually die.
"The Walking Dead" will return to AMC in October.