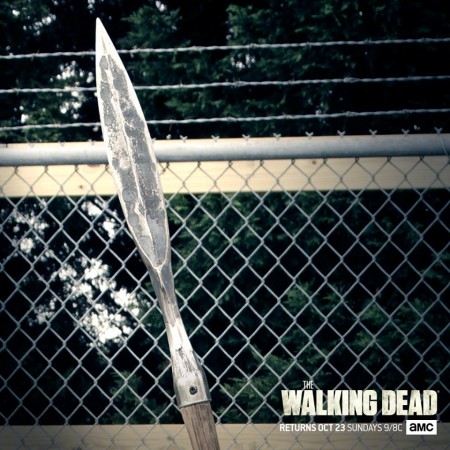 The Walking Dead Season 7 will air later this month, and it will finally reveal who Negan killed in the Season 6 finale.
As readers of Robert Kirkman's comics know, Glenn dies shortly after Negan arrives, and many suspect the television show will stay true to its source material and kill off Steven Yeun's character. But according to The Spoiling Dead Fans, a trusted source for The Walking Dead spoilers and filming updates, Abraham will also die in the Season 7 premiere. Apparently, both Yeun and Michael Cudlitz were spotted on set only while filming the premiere.
While this is going to upset a lot of hardcore The Walking Dead fans, the death isn't the only heartbreaking thing that happens in the premiere. "There's so much more that happens in that episode that is more heartbreaking than that moment, that by the time the episode's over it's almost too much. It's that intense," executive producer Greg Nicotero told Geeking Out. "It just keeps getting worse. It goes lower and lower and lower and lower."
In an interview with Entertainment Weekly, Nicotero said the Season 7 premiere was one of the most emotional episodes he has ever shot. "Where we left these characters at the end of season 6 is, they've been broken. Their world has literally become smaller and smaller and trapped them, and now they're in a situation that they've never been in before where the cavalry is not coming over the hill. Carol is not going to show up and blow up the propane tank outside of Terminus. These things aren't going to happen, and it's just devastating," he said.
The Walking Dead will return to AMC on October 23.