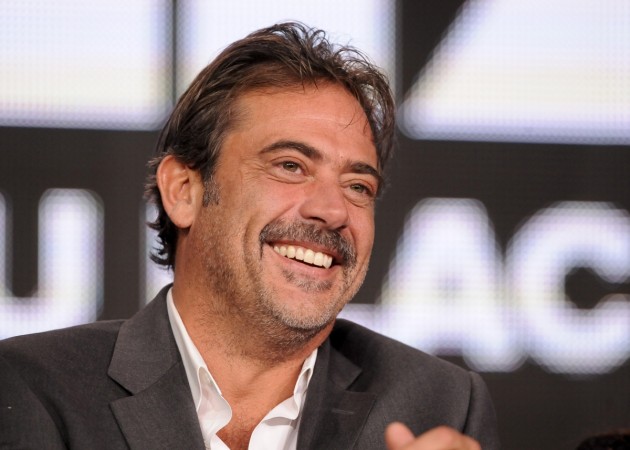 There has been a lot of discussion on who Jeffrey Dean Morgan's character, Negan, killed in the Season 6 finale of "The Walking Dead." While some theories state that the AMC show will go the comic book route and kill Glenn, there are others who believe Abraham is the one who dies.
This great mystery will be solved in the Season 7 premiere. But like a number of "The Walking Dead" fans, Kevin Smith was also not in a mood to wait until October to find out the answer. At the recently-concluded San Diego Comic-Con, Smith interviewed Andrew Lincoln, Norman Reedus, Steven Yeun and Morgan, where he urged the panel to reveal who died.
"With the exception of Jeffrey, the rest of this panel is unkillable, right? Not a single one is ever leaving that show?," Smith asked, but he did not get an answer from the cast. Following this, Lincoln asked Morgan who he killed, and the actor replied: "No one sitting here".
If what he said is true, then Glenn, Daryl and Rick are safe. But in all likelihood Morgan might have been lying about Negan's victim. According to The Spoiling Dead Fans, both Glenn and Abraham might have been Lucille's victims, and spoilers from filming location reveal that Daryl might end up being Negan's prisoner.
"So the time has come to give our own Prediction? Theory? Speculation? Whatever. There are two Lucille Victims," the spoiler forum noted. "And it's pretty obvious who they are. If you've seen Ninja's Spoiler Journal, you had it pegged weeks ago. So let me disclaimer this: according to the filming schedule and our own damn brains, Abe will be killed first, followed by Glenn."
"The Walking Dead" season 7 will premiere on AMC on Oct. 23, 2016.