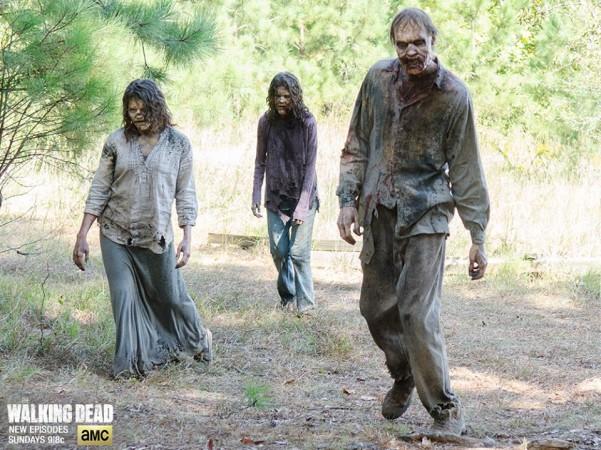 Now that Andrew Lincoln's Rick and gang have made Alexandria Safe-Zone their home, their next agenda is to protect the community from threats that are just around the corner.
Season 6 of 'AMC's "The Walking Dead" is yet to start filming, but the cast has already revealed that the upcoming season will be chaotic. Unlike the previous seasons, humans won't be the main threat this time around.
The second half of season 5 has been hinting at the introduction of The Wolves, and the season ended with the message "The Wolves Not Far."
"For a good while now, humans have been the bigger threat," showrunner Scott M. Gimple previously stated, according to Wetpaint. "At the start of our next season, that will change. I said the show reinvents itself every 8 eps, and we're doing it again, friendos. Now that these characters know they have what it takes to survive, what are they going to do with that power? How will they choose to live? Beyond answering those questions, we're currently putting into motion some of our most ambitious stuff yet, and things are going to get very big, loud and scary."
Another threat that will soon make its way to the series is the villain Negan. Although it is not immediately known who will play the role or when he is expected to make an appearance, deaths will follow Negan's introduction.
If the series stays true to its source material – the comics by Robert Kirkman – Glenn will be the first casualty. He will be beaten to death with Negan's baseball bat that he affectionately calls Lucille.
Meanwhile, actor Michael Cudlitz recently spoke about the fate of his character, saying he hopes he has a longer life than in the comics. "I hope he doesn't die the same way he dies in the comics, because I think that that was ... I don't think his death was respectful to his life. Or representative of his life," he told Blastr.
"The Walking Dead" season 6 returns in October.