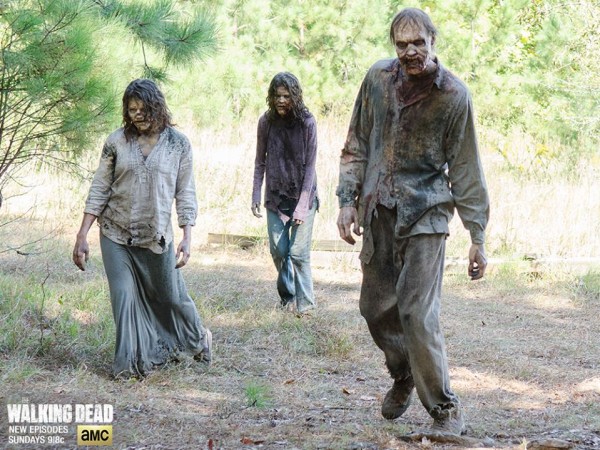 After foreshadowing Negan's arrival and piquing fans' expectation, AMC ended season 5 finale of "The Walking Dead" by reuniting Morgan with Rick and gang, who have made Alexandria Safe Zone their home.
Although there are more than six months left before the next season airs, buzz on who will enact the role of Negan has already started, and Mad Men actor Jon Hamm recently revealed that he would like to take up the role.
Last year, during an interview with MTV, executive producer Robert Kirkman said Hamm would be perfect for the role. "I think Jon Hamm would be perfect. I think after Mad Men has run, Jon Hamm is going to have a Tom Hanks level film career, so I don't think he'll be coming back to television anytime soon. Although that would be cool!"
And recently, when MTV questioned Hamm about the possibility of him taking up the role, the actor replied, "I don't know. We'll see. It would be fun, that's for sure."
"Robert, call me! I've met Robert quite a few times, and he's a lovely guy. I think he's done wonders with that show. I know it's very close to him, obviously."
In the comics, Negan is introduced in issue 100 and he is responsible for the death of a major character. In Kirkman's comics, Glenn dies after Negan bashes his head with the baseball bat covered in barbed wire that he affectionately calls Lucille.
The television series has content from about 20 more issues to go before Negan is introduced, and some the character will be introduced only towards the end of season 6, or in season 7.
Actor Andrew Lincoln earlier hinted at Negan's introduction during an interview with The Hollywood Reporter saying the villain isn't far.
"There are astonishingly brilliant and thrilling characters that I am convinced we would be idiots not to meet in our journey; I would be very surprised if we don't see Negan on the horizon in the not-too-distant future," Lincoln told THR.
"The Walking Dead" returns to AMC in October.