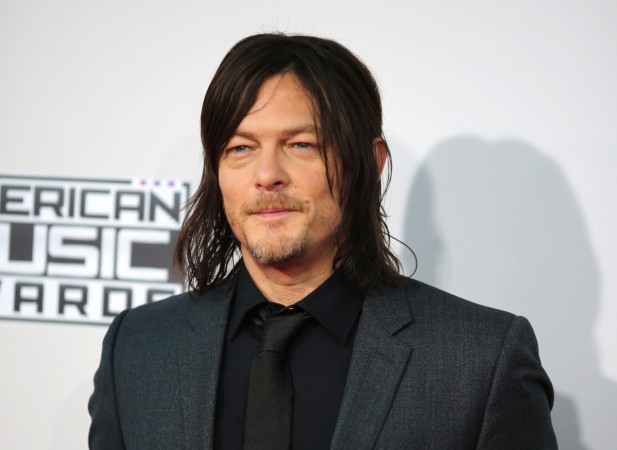 The penultimate episode of "The Walking Dead" Season 6 ended on a shocking note with Norman Reedus' Daryl Dixon being shot point-blank by Dwight. Have we seen the last of Daryl or could there be hope for the crossbow-wielding warrior? "You'll be alright," Dwight is heard saying in the episode, giving fans hope about Daryl surviving the attack, despite there being a lot of blood.
While something bad has definitely happened, next week's episode will introduce Negan and according to spoilers, a worse fate is awaiting yet another member of Rick's gang. There is still no clarity on who dies in the Season 6 finale, but if the AMC television series follows its source material, Robert Kirkman's "The Walking Dead" comic series, then Glenn would be the one to go. In the comics, Glenn gets beaten to death with Lucille, Negan's barbed wire wrapped baseball bat. But spoilers doing the rounds state that Maggie, Carol, Rosita and Daryl are all in danger.
The cast members, too, have been hinting at a dark finale. According to actress Lauren Cohan, who plays Maggie, it took the actors some time to feel okay after filming the finale. "I never even imagined that as an actor you could have that experience," she told Entertainment Weekly. "It's one of the most raw experiences that I think any of us have ever had. Andy talks about being late to work; I didn't want to go to work that day. It took a really, really long time for everybody to feel okay again after the finale, let's put it that way."
While the death of a key character is guaranteed, we might not see it in the episode airing next week, as more than one report claims that the episode titled "Last Day on Earth" will end on a cliffhanger with Negan playing an "eenie meenie miney mo" with his bat. If this happens, then fans will have to wait till the premiere of Season 7 to find out who Negan kills.
The official synopsis for "Last Day on Earth" reads: "To save one of their own, Rick's group must venture outside the walls. Their experience there will change their lives forever. "
"The Walking Dead" airs Sundays on AMC. The Season 6 finale will be aired April 3, 2016 and it will be 90 minutes long.