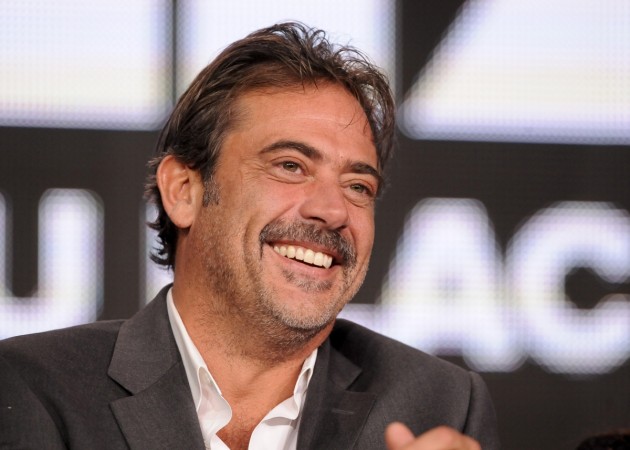 The Season 6 finale of AMC's "The Walking Dead" introduced fans to Negan, considered one of the most notorious villains to come out of Robert Kirkman's comic books. It also featured the death of a key member of Rick's gang.
Viewers weren't shown who died, and the cliffhanger ending resulted in executive producer Scott M. Gimple being at the receiving end of a lot of backlash. Fans will have to wait till the fall, when Season 7 airs, to find out who died, but various theories hint at Glenn meeting his comic book fate.
As fans of Kirkman's comic series know, Negan beats Glenn to death with his bat Lucille, and a new video theory too hints at Glenn being a goner. Negan chooses his victim by playing a game of "Eenie, Meenie, Minie, Moe" and if the nine-person line-up is matched with the words in the rhyme, then Negan ends the rhyme when he reaches Glenn, the video that has since been taken down by YouTube due to copyright violation noted.
Actor Steven Yeun, who plays Glenn, has signed onto an independent action thriller titled "Mayhem," and many believe this could be another indication that Glenn is dead. Chances are also high of filming of "The Walking Dead" overlapping with that of "Mayhem."
The cast and crew of "The Walking Dead," besides Gimple, are apparently unaware of who Negan kills, and executive producer Gale Anne Hurd recently told Digital Spy that even she was eager to know who died. "You'll be out of your misery very soon in the new season — and I guess so will somebody else! I want to know what happens next too — believe me! Honestly, I do not know who it is," she said.
There's a six-month wait before Season 7 of "The Walking Dead" returns to AMC.