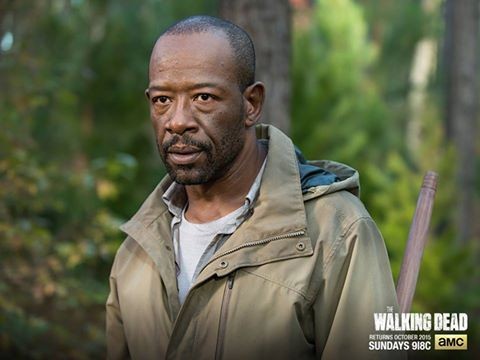 Filming of the much-awaited season 6 of AMC's "The Walking Dead" has resumed, and to appease fans' curiosity on what's in store in the upcoming season, spoiler forums have released a list of actors who were spotted on set.
For instance, The Spoiling Dead Fans revealed that actors essaying the roles of Abraham, Michonne, Glenn and Sasha were spotted by eagle-eyed sources on set in Manchester, Georgia. Actors playing Daryl and Maggie were also said to be on set, the spoiler forum noted.
On Monday, the site also shared the first walker picture of the season.
As for the plot of season 6, the cast and crew have been sparse in giving out details. But creator Robert Kirkam did note that the relationship between Rick and Morgan will play an important role. Reportedly, Morgan's reunion with the gang is going to change the dynamics with the group.
"I can't talk about where they head but I can say whenever the group adds new characters to their core, it changes the dynamic. So with the re-introduction of Morgan, we're going to see the dynamic change," executive producer Gale Anne Hurd told Deadline.
"Of course, with Morgan now having eschewed violence and become like a Zen warrior we'll see what kind of impact that has on Rick as well as Deanna and the new group that's a combination of Alexandria and our survivors," Hurd added.
When the season returns sometime in October, Rick and gang will still be in Alexandria Safe Zone, a place where they will probably stay for a long time to come. It is not immediately known if Deanne will remain the leader of Alexandria Safe-Zone or if she will step aside for Rick to take the place.
But fans can be assured that "The Walking Dead" season 6 will pick up the pieces from the Season 5 finale that saw Morgan arriving in Alexandria along with Daryl Dixon and Aaron.