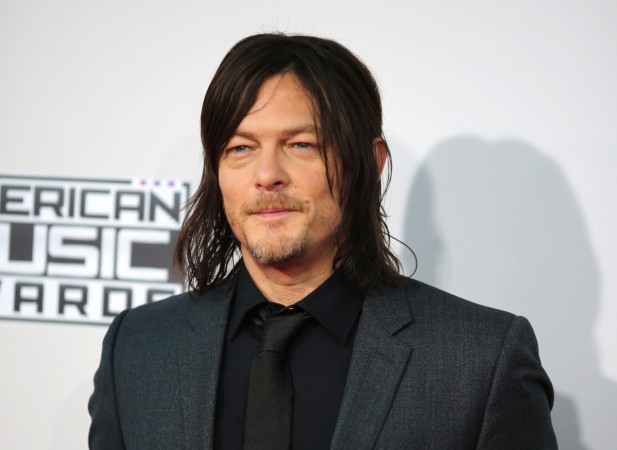 There has been a lot of speculation on whether Norman Reedus' Daryl Dixon will die in the Season 6 finale of AMC's "The Walking Dead," which is set to air this Sunday.
The previous episode "East" saw Dwight shooting Daryl at point-blank range and it appeared that Daryl would no longer be a part of the series. Now, thanks to The Spoiling Dead Fans, we know that Daryl will survive the attack. According to the spoiler forum, Daryl was shot in the shoulder and his injuries aren't fatal.
However, fans are still worried that one of their favourite characters would die when the season comes to an end.
The promo for the season finale has finally introduced Jeffrey Dean Morgan's Negan, and this has sparked rumours that Glenn would meet his comic book fate before the 90-minute episode ends. In Robert Kirkman's comics, Glenn gets beaten to death with Negan's barbed wire wrapped baseball bat.
While it's too soon to say if Glenn will finally bid adieu in the next episode, the cast of "The Walking Dead" has been teasing a dark finale. For instance, Andrew Lincoln, who plays Rick Grimes, told Entertainment Weekly that he felt sick after reading the script of the final episode of Season 6.
"I felt sick to my stomach when I read the script," Lincoln said. "It was the first day in the whole six years of working on The Walking Dead that I was late for work because I woke up in the middle of the night and I couldn't get back to sleep. I was so angry and frustrated and I felt sick. And that was just after reading it."
Not surprisingly, Lincoln isn't alone. Actress Lauren Cohen said filming for the finale was difficult and it was the hardest day on the set for her."I never even imagined that as an actor you could have that experience," Cohen said. "It's one of the most raw experiences that I think any of us have ever had. Andy talks about being late to work; I didn't want to go to work that day. It took a really, really long time for everybody to feel okay again after the finale, let's put it that way."
"The Walking Dead" Season 6 finale airs Sunday on AMC.