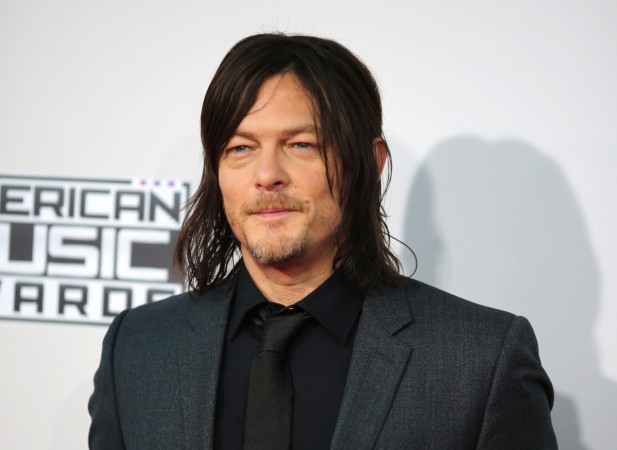 Season 6 of "The Walking Dead" is winding down, and the penultimate episode will feature a confrontation between Daryl and Dwight, the Savior who stole Daryl's crossbow.
Season 6 episode 15 is titled "East" and according to its official synopsis, one resident of Alexandria Safe-Zone will go missing. Several search parties will venture out to find the missing person, however, what they find is something they never expected.
The Spoiling Dead Fans has released information on what goes down in the episode, and according to the spoiler forum, Carol is the one who goes missing.
"Carol is packing a bag. She hides it and Tobin enters her room. A kiss happens, and then the next morning Tobin is seen in her bed," The Spoiling Dead Fans noted, adding that soon after Tobin informs Rick about his girlfriend's departure, Rick and Morgan will organise a search party.
Reportedly, Carol will find some trouble on the road and this includes getting her tire blown out by some members of the Saviors. However, she succeeds in killing some and impaling some others.
Elsewhere in the episode, Daryl will leave Alexandria Safe-Zone on his bike and he will be followed by Glenn, Michonne and Rosita. While Rosita joins Daryl to find Dwight, Glenn and Michonne's plan to go home gets interrupted as they get surrounded by a group of Saviors.
"Daryl and Rosita find Glenn and Michonne tied up. Glenn shakes his head to signal to Daryl to stay back," The Spoiling Dead Fans revealed. "The episode ends with Dwight and his Saviors ambushing Daryl from behind. Dwight shoots Daryl as he turns around and blood is splattered on the camera. Screen goes black and you hear Dwight say, 'You'll be alright.'"
Negan, the most notorious villain to be introduced by Robert Kirkman in "The Walking Dead" comics, will not be making an appearance in episode 15. However, a new "The Walking Dead" finale promo leaked in Europe shows Negan finally introducing himself.
"The Walking Dead" airs Sundays on AMC.