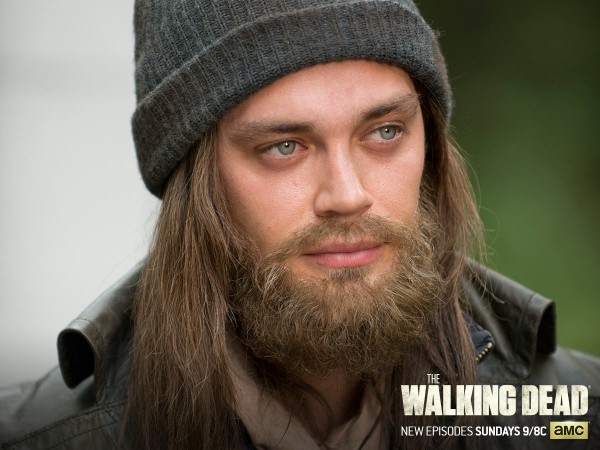 Ever since "The Walking Dead" returned with the second half of Season 6, there has been a lot of romance. However, the plot will take a turn and show some brutal scenes in Season 6 Episode 11 titled "Knots Untie."
[Spoiler Alert]
In the upcoming episode of the AMC series, Rick will realise that Alexandria is not a safe place after all and he will be forced to make some decisions. It is at this juncture that Jesus will help unburden his doubts. In Episode 11, Jesus will tell Rick and Michonne about the hilltop colony in the hope that the two communities can profit from a trade agreement.
After all, the colony on the hill needs weapons and Alexandria is in dire need of food. Rick, Michonne, Glenn (Steven Yeun), Maggie (Lauren Cohan), Daryl (Norman Reedus), and Abraham (Michael Cudlitz) will finally go to the colony and meet the leader, Gregory (Xander Berkeley).
Upon their arrival at the colony, Rick's team will realise that food and medical care can be sought in abundance, but they will have a problem striking a deal with Gregory. For Maggie, this trade agreement is important since she is pregnant and desperately needs food. She offers medicine, ammunition and weapons in exchange for food, but things go awry before Gregory can make up his mind.
The leader of the colony will be interrupted by members of his group who informs him that Negan killed most of their team. At this juncture, Ethan tells Gregory that he has a message for him and stabs him. Does he die?
It remains to be seen what Jesus and his men will do. Will the trade agreement take place at all?
Season 6 Episode 11's synopsis released via TV Guide reads:
After Rick comes to the realisation that Alexandria might not be as safe as he thought, decisions must be made about where to go.
"The Walking Dead" Season 6 Episode 11 airs on Sunday, Feb. 28, at 9 p.m. on AMC. You can live stream the episode via AMC's website.