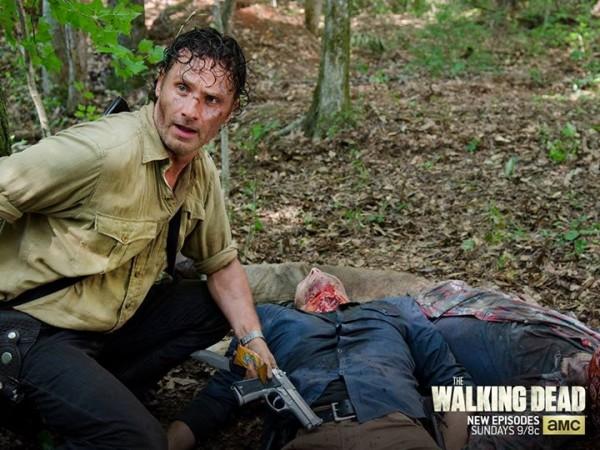 "The Walking Dead" is not really quite popular when it comes to showcasing sex scenes. But it looks like Season 6 is making way for another "first" in the AMC's zombie series. If the latest fans theory is anything to go by, then viewers can expect some weird, yet steamy, sex scenes at the end of Episode 10, "The Next World."
Well, we don't know if it's love or lust, but the latest The Spoiling Dead Fans theory teases steamy Richonne action in Sunday's episode on Feb. 21, 2016. According to their Facebook page, Rick and Michonne will end up having sex at the end of Episode 10, "The Next World."
A quote in the post reads: "By the end of the episode, Rick and Michonne have sex, just like that. They hold hands, make out and then have sex and when Jesus arrives in Rick's bedroom they're naked in bed together."
The page claims that according to their confirmed sources, this will be the weirdest scenes in the history of the series. Apparently, the arrival of survivor named Paul "Jesus" Monroe has made way for this sex plot.
Now, there's no confirmation on how Rick-Michonne relationship will develop and it's not clear whether this sexual encounter will end up into something concrete or fade away just as a one-night stand. But, Design & Trend has pointed out that in the comic books the progression of both the characters is very different.
The website also said that in the comics, there are clues about Michonne having romantic feelings for Rick, but that doesn't lead to anything physical. But now, we have enough and more instances where the makers of the TV series have deviated from the original script, so there's a huge possibility that this fan theory about Richonne steamy sex may come true.
"The Walking Dead" Season 6 Episode 10, "The Next World" will be aired on Sunday, Feb. 21, 2016, on AMC.