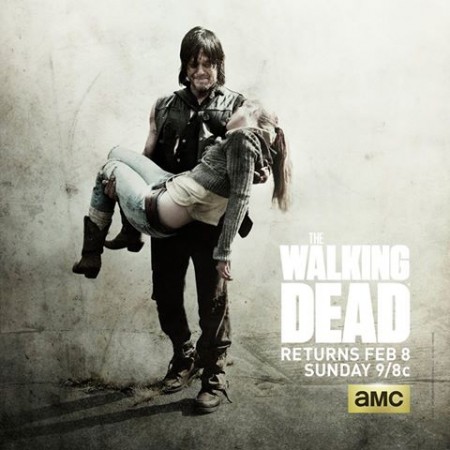 Moving on post the deaths of Tyreese and Beth will prove to be difficult for a few in Rick Grimes' band of survivors, especially when they have to struggle to find basic necessities such as food and water.
Maggie and Sasha lost their siblings in the last two episodes and while one grieves by lashing out, the other seems ready to give up. A sneak peek of the episode shows Sasha and Maggie walking together and latter asking how much more they have, to which Sasha replies 60 miles. Maggie doesn't seems be talking about that, and from her overall look, Beth's sister appears to be on the verge of giving it up.
Another character who will be exhibiting a change in his behaviour is Norman Reedus' Daryl Dixon, who according to executive producer Robert Kirkman will exhibit a big shift in his behaviour.
"Coming out of Beth's death and how he opened up to that character and really cared for her and then ended up losing her — that might lead to him being a little bit more distant, which is going to lead to some other things that I can't talk about," Kirkman told Entertainment Weekly. "I think we'll definitely see a big shift in the way Daryl interacts with everybody moving forward."
According to the Spoiling Dead Fans, the upcoming episode titled "Them" will see Daryl shedding a few tears for Beth, and to appease hunger he will eat a few worms. Elsewhere in the episode, Father Gabriel will throw his priest collar into a fire, and the gang will be forced to eat feral dogs to survive.
Here's the official synopsis of the episode: "The group feels beaten after living life on the road, but must continue to trudge along in spite of the changes they have incurred."
"Them" premieres on Sunday, 15 February at 9 p.m. ET on AMC.