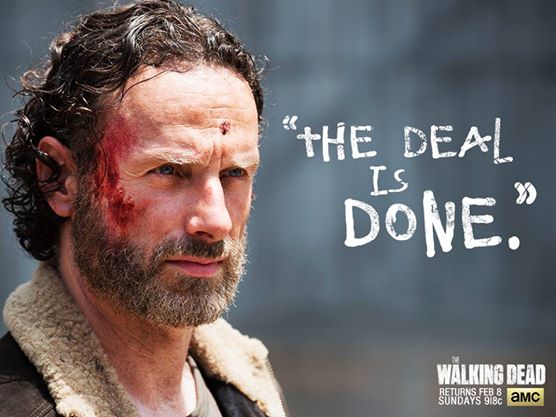 A number of characters will be in a dark place when "The Walking Dead" returns to AMC in February, as most of them will be dealing with the loss of Beth Greene, who was shot in the head in the midseason finale.
Maggie and Daryl are two characters who are sure to have survivor's guilt, and there is a possibility that Beth's death will put these characters in depression.
Sadly, the deaths on the show will not cease anytime soon, and showrunner Scott Gimple revealed to Zap2it earlier that the gang will lose more members as the series moves forward.
"It's very, very hard, and it always feels very funny/weird the day after we lose a character on the show. You feel that vacancy on the show, and you know the audience is in pain about it, and that's not fun. ... Knowing that there will continue to be deaths on the show, it's not a great thing because we have the greatest thing in the world: A uniformly wonderful cast."
"Things are going to get very dark -- even darker -- before our characters have to face -- and they really do have to face -- the possibility of light, of optimism, of hope. Where they are emotionally and even circumstantially may make them not so great at recognizing the possibilities of hope. It is still a dangerous world, and how can you tell when something is hopeful and something actually is dangerous?"
The gang is expected to reach Alexandria Safe-Zone in the second half of the season, where new villains might make their presence felt. As for the deaths in the second half of the seasons, rumours suggest that Tyreese might not make it to the next season. Another casualty might be Noah, as "nobody has confirmed his presence on set since the cast moved to filming at the Gin Property," according to The Spoiling Dead Fans.
"The Walking Dead" returns for the second half of its season 5 on 8 February on AMC.