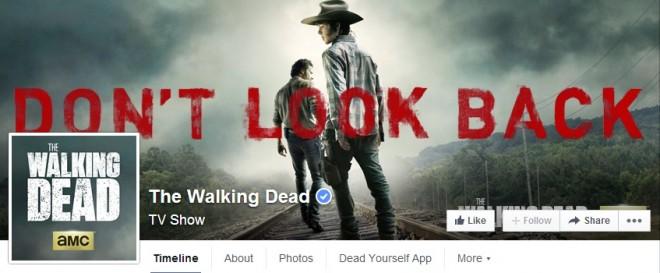 It is no secret that Norman Reedus' character, Daryl Dixon, will die in the upcoming season of "The Walking Dead," but fans are yet to come to terms with the thought, and many have expressed their intention to riot if their favorite character dies.
"If Daryl dies, we riot" is a popular statement expressed by a majority of Daryl fans, who are not pleased with death looming ahead for the crossbow-wielding character. But a latest picture from season five of the zombie drama show Daryl beaten and gagged, indicating that all's not well with Daryl.
The show will return to Terminus when the drama returns for its fifth season, and the cannibals there are expected to be responsible for roughing up Daryl. While a majority of the characters will escape from Terminus to Washington DC, Daryl is expected to be one among the few unlucky ones who will die.
The premiere will also explain the story behind the actions of the Terminus people.
"In our premiere episode of season 5 we're going to give a ton of answers of who the people of Terminus are, what they're doing, why they're doing it, what's going on with them," writer and producer Robert Kirkman told Entertainment Weekly.
"And by the end of that episode you're going to have a much better understanding of what's going on with them and why they're so important to the show. Oh, and Daryl dies," he added.
Filming of season five has already started, and the Facebook page "The Spoiling Dead Fans" recently reported that both Norman and Emily Kinney, who plays Beth, were spotted on the sets last weekend.
"Along with Norman being on set, some have stated they have seen Emily. We haven't confirmed anyone besides Norman currently," The Spoiling Dead Fans wrote, "They have also brought in a huge tarp and told those on the ground they won't be letting anyone watch tonight."
Beth was kidnapped in season four, and many believe that her abductor was a pastor known as Father Gabriel in the comic books. And if the news of them being cast together holds any truth, then either Beth ends up in Terminus, where Daryl is locked up, or they meet outside Terminus, sparking speculation that Daryl might succeed in escaping the cannibals.
Season five of "The Walking Dead" is slated to premiere in October.