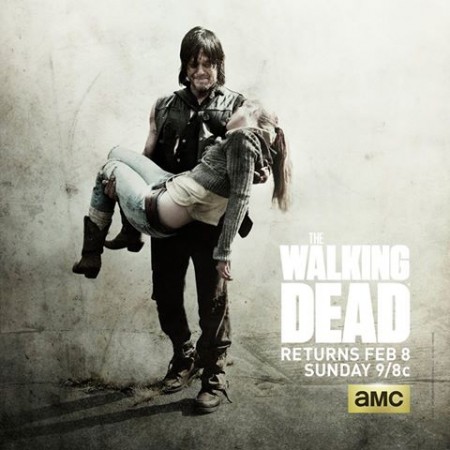 The midseason finale of "The Walking Dead" was indeed an emotional one that ended with the death of Beth Greene, the role essayed by Emily Kinney.
The loss of Beth is sure to affect all her loved ones, but it's going to take a much bigger toll on Norman Reedus' Daryl, who has always had Beth help him through his darkest moments.
On how the loss of Beth will affect his character in the series, Norman Reedus told Entertainment Weekly that it's sure to be a devastating, not just for him, but for other characters as well.
"She was such a beacon of hope, that girl. She sang and she had a positive outlook and she was hopeful. All these little slivers of hope are being taken from this group one by one. It just gets worse and worse and worse. Humanity and the goodness in people is slowly being evaporated from their world. I think she was a big beacon of hope for us, and to watch her go is just devastating," Reedus said.
The actor was so overwhelmed by the scene that he is said to have cried for close to an hour before the death scene was shot, as he didn't want to start crying while filming. And as viewers noted, one of the most heartbreaking scenes of the episode was Daryl's grief over Beth's death.
"I sat on an apple box with my head between my legs and just bawled for an hour. I really wanted to not tear up during the scene, I wanted to be like I wasted every tear in my body before we started shooting so I just sat there and cried and cried and cried," Reedus told TVGuide.
Soon after the midseason finale was aired on Sunday, show creator Robert Kirkman finally addressed rumours of Daryl's sexuality and revealed that the character is not gay as speculated. But fans of the character might not see him getting involved with anyone, as love will be the farthest thing on his mind post Beth's death.
"I can make it official: Daryl Dixon is straight. We play Daryl Dixon as being somewhat asexual on the show. He's a very introverted character and I think that's some of his appeal," Kirkman said.
The next half of "The Walking Dead" Season 5 will return on 8 February 2015.