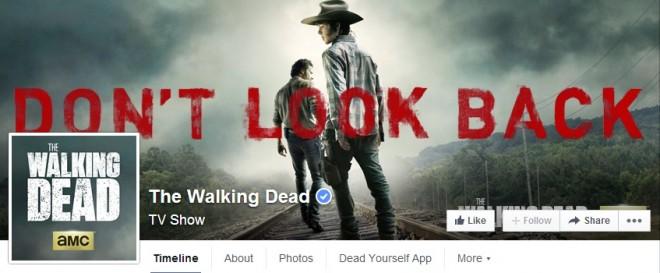 A lot of speculations have been swirling around on the possibility of a romantic relationship between Beth and Daryl in season five of "The Walking Dead," and actress Emily Kinney recently suggested that the two characters might share a kiss in the upcoming season.
In an interview with Entertainment Weekly, Kinney was asked about Beth and Daryl locking lips, and although the actress did not spell out anything definite about a possible make-out session, she did reveal that the two have had a connection since season four.
"I can't tell you anything about this season," the actress said. "I would say Beth and Daryl have a nice connection from Season 4."
In an earlier interview with the publication, she echoed similar sentiments, stating: "I would say last season what you saw, there's definitely a connection, and a connection that's growing. And they care about each other a lot, and so there's definitely something really special there."
It will surely be interesting to see something happening between Daryl and Beth, but fans might be left disappointed if rumours of Daryl being gay, turn out to be true.
Norman Reedus, who essays the role of Daryl, was coy when asked about his character's sexual orientation, noting that whatever the decision, he will play it as real as possible.
"When a boy meets a girl it's usually very awkward," Reedus told ET, adding that regardless of who his love interest might be, he "would like to play the awkwardness up as much as possible."
As for his character's equation with Beth, Reedus said he was sure Daryl had feelings for Beth, but he was confused about what all these feelings meant.
"This is how I took it, doing it. I took it like, if Daryl had feelings for Beth, he didn't understand them," explained Reedus during San Diego Comic-Con, reported SheKnows. "So he was like a child, like, 'I don't understand what this means.' But, it was more intimate than a coupling."
On what to expect in season five, besides death, Kinney revealed that there will indeed be zombies and a lot of violence. Also, several burning questions that were left unanswered in season four, such as who the people of Terminus are, will be answered in season five.
"The Walking Dead" Season 5 premieres on 12 October at 9 pm ET on AMC.