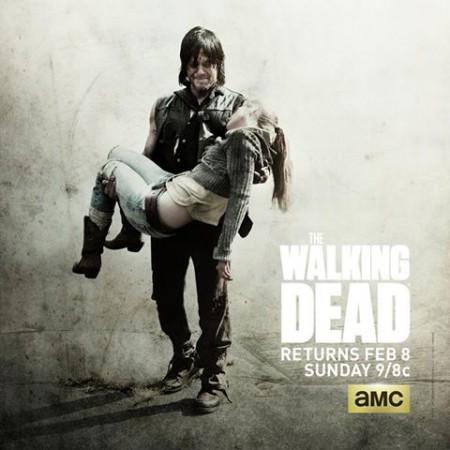 The upcoming episode of "The Walking Dead," which ended its mid-season with the death of Beth Greene, has managed to create a lot of hype. And recently actor Andrew Lincoln gushed about the episode in an interview calling it "one of the great episodes."
Lincoln, who essays the character of Rick in the series, is the second person to gush about the episode after Greg Nicotero, who directed the episode.
Previewing the episode, Lincoln told Entertainment Weekly earlier that "it's worth saying that episode 9 is one of the great episodes we've ever done. And 10 is the episode I always wanted to make.
"And then we do something very, very different in the back half, but believe me when I say it comes full circle and I think the back eight is some of the most interesting storytelling we've ever done on this show. It's so exciting to do. It's been scary, but also it's been thrilling because it's so different."
So what's expected to happen in episodes 9 and 10? Rick Grimes and gang are expected to meet the television equivalent of Aaron, the recruiter for the Alexandria Safe-Zone in Alexandria, VA, in episode 9.
The Spoiling Dead Fans provided an insight into what could be expected in the season, noting that scenes filmed for episode 9 involved Rick, Glenn, Tyreese, Michonne and Noah.
According to the site, Rick tells the group in one scene that "this place is overrun, we have to find a way out of here." In another scene "Tyler [Noah] is on the porch of a house, down against the railing with a table covering him. Two walkers are trying to get to him but the table is blocking them. Glenn runs to the porch and takes out one walker followed by Rick taking out the second. Michonne takes one out on the ground. Rick and Glenn move the table off of Tyler and pull him up. Rick then jumps down from the porch to help Michonne."
But before all this, viewers will see how the group will react to Beth's death.
"The Walking Dead" Season 5 episode 9 will premiere on 8 February at 9 p.m. ET on AMC.