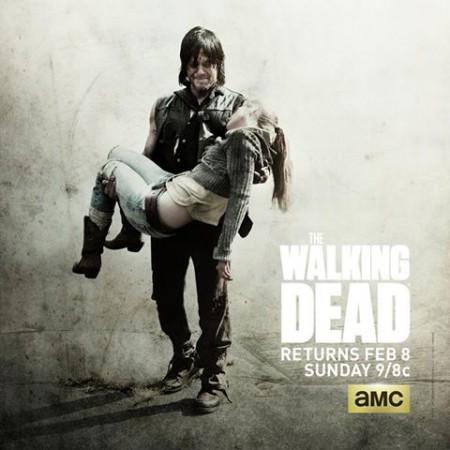 "The Walking Dead" is all set for its midseason premiere that will see the group move on to a new location post the events of the midseason finale that resulted in Beth's death.
The new episode, which will air at 9 p.m. EST on AMC, is titled "What Happened and What's Going On" and it will see how Beth's death has affected the gang, and also detail their plan of action post the tragedy.
Here are three important spoilers regarding the group of survivors:
Beth's Funeral: The episode will see the gang saying goodbye to Beth with a solemn funeral. The last we saw, Beth was shot dead by Officer Dawn when she attempted to save Noah. Dawn too did not survive long, and Daryl was quick to kill her off.
The survivors, especially Maggie, Noah and Daryl, will have a tough time coping with Beth's death. Norman Reedus, the actor who essays the role of Daryl, said in an earlier interview that Beth's death is similar to a sliver of hope being taken away from the group.
"She was such a beacon of hope, that girl. She sang and she had a positive outlook and she was hopeful. All these little slivers of hope are being taken from this group one by one. It just gets worse and worse and worse. Humanity and the goodness in people is slowly being evaporated from their world. I think she was a big beacon of hope for us, and to watch her go is just devastating," Reedus told Entertainment Weekly.
Synopsis of "What Happened and What's Going On": "After all the recent trials the group has faced, a slight detour might prove to be the solution they've been looking for," reads the official synopsis of the episode.
The "detour" that's mentioned in the synopsis might be the group's decision to visit Noah's family in Richmond. "It's a long trip, but if it works out. It's the last long trip we have to make." Rick tells the group.
The Group Meets Aaron: A November report claiming that the group will meet a prominent gay character from Robert Kirkman's comic has started speculation that viewers will soon meet Aaron, a recruiter for Alexandria Safe-Zone.
Here's the description of Aaron from Walking Dead Wiki: "Aaron is a character first encountered in Issue 67 of Image Comics' The Walking Dead and is a resident of the Alexandria Safe-Zone community, formally working as a recruiter. He worked with Eric, who was his work partner and boyfriend."