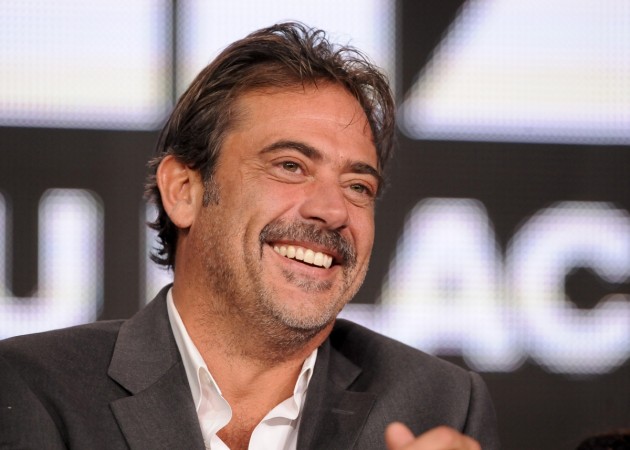 "The Walking Dead" appears to have finally found an actor to play Negan.
According to a Variety report, Jeffrey Dean Morgan has been roped in to play the villain expected to appear in the Season 6 finale of the zombie apocalypse drama. In Robert Kirkman's comics, Negan is first introduced in issue 100, and shortly after he makes an appearance he beats Glenn to death with his baseball bat.
However, the AMC series has deviated slightly from its source material. Just two episodes into season 6, Glenn was seemingly killed off in the episode entitled "Thank You". Fans are yet to accept the fact that the series would kill off such a major character, and "The Walking Dead" seems to be taking its own sweet time in dealing with that storyline. The previous two episodes focused on the character Morgan and threats within and outside the walls of the Alexandria Safe-Zone.
Coming back to Morgan, fans appear thrilled with the casting choice, with many noting on social media that the show couldn't have cast a better villain.
"I've seen JDM play many villains before, and he's really good at it. He can play both good characters and bad characters and nails it every time (sic)," one fan wrote.
"I don't think they could pick anyone better to play this role because I literally picture Jeffrey Dean Morgan when I'm reading Negan," another added.
Last month "The Walking Dead" issued a casting call for Orin, which many believed was the comic book's Negan.
Here's a truncated version of the casting call notice:
THE WALKING DEAD, Episode #616
Location: Atlanta Area
Dates: 11/9-11/19
[ORIN] 30s to mid 40s. A physically imposing, charismatic, brutal, smart, ferocious, frightening, hilarious, inappropriate, oddly friendly, fun loving sociopath that is both a leader of men and a killer of men. He has both a practical and emotional intelligence, he's a brilliant strategist, he's pure, dangerous, murderous, often gleeful id, that still has both discipline and a code. And he has a temper that can vaporize people. He's truly one of the strongest personalities ever...
Source: Spoil the Dead
"The Walking Dead" airs on Sundays on AMC.