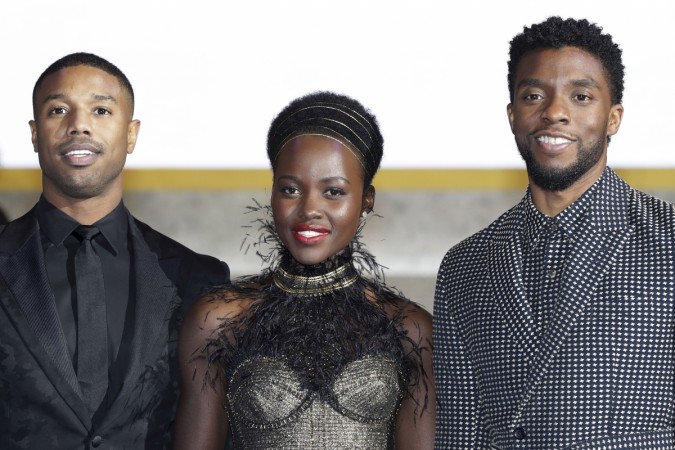 Black Panther released on Friday in India and it has opened to a spectacular box office collection. Trade analyst Taran Adarsh revealed that the Marvel movie's first day collection stands at Rs 7.18 crore (including Thursday previews) and the first weekend numbers are expected to be stunning.
Marvel has a huge fan base in India and addressing the fandom, cast members Chadwick Boseman and Lupita Nyongo shared heart-warming messages.
Speaking to Movies Now at the Asia premiere, Boseman said, "My message to fans in India would be- Wakanda Forever. India Forever." As for Nyongo, she asked fans to not believe the hype and experience Wakanda for themselves.
"Don't believe the hype, just go see it for yourself. Really that's it. Cause it'll deliver, especially if you go in there not expecting anything in particular. I love watching movies like that. When there's a film when I'm looking forward to watching, I don't listen to anybody, Just go, go see it!" she urged fans.
While Lupita might ask fans not to believe the hype, Black Panther surpasses the hype and truly is a brilliant Marvel. As International Business Times India review reads, "The film is brilliant, unlike any other Marvel movie previously made."
Trying to help fans understand the movie better, Chadwick explained that the movie uses a combination of spiritual technology and physical technology. "The Heart shaped herb gives him that super natural power without the suit. Because he is the leader, he is put in a position where he has to think about how his actions affect his people. So if were to for instance get killed, it places Wakanda in unrest. The Suit is really sort of extra protection- that physical technology combined with spiritual technology, is everything that he is," he said.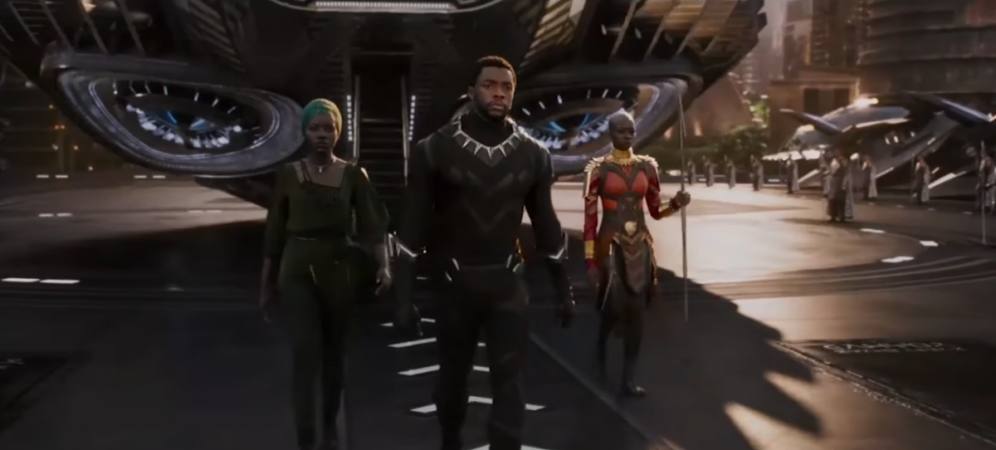 Talking about the director of the movie, Lupita shared she was excited to be a part of the Marvel movie. "Ryan (Coogler) set out to tell a very powerful, specific, bold, unique story and he delivered on that," she said.
Further explaining about the women in the movie, she said, "In this film, we have 4 women, they are all not powerful in the same way but they are all powerful. Nakia, an undercover spy, her power is subtle and observational and it is ferocious when she needs to be. Okoye, the general- she is more overtly powerful, she is a ruler of an army so you feel her power when you meet her. The Queen- she is regal, wisdom personified and gives council to her son. Shuri is this fun, spunky girl, her weapon is her mind, head of technology is a scientist. So we see the ways power can look different on women, and I think it is really an important thing to see and to show so we can get a better sense of what equality looks like in the world."
Truly, women are the heroes of this Marvel movie. Black Panther is running in a theatre near you. If you did not get tickets or already watched it, Movies Now has got you covered this weekend. The English movie channel is airing Avengers: Age of Ultron at 9PM on Sunday.