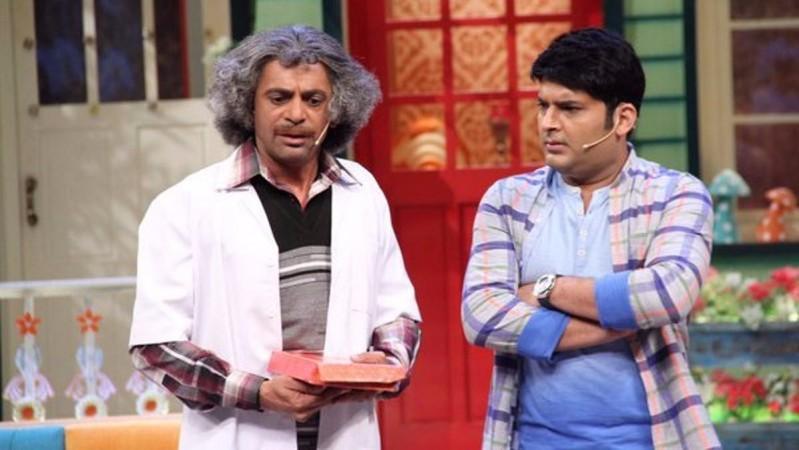 Ever since the promo of Kapil Sharma's comeback show was unveiled last week, fans have been eagerly waiting to watch him tickle their funny bone yet again after a gap of about six months.
Such is Kapil's fan base that many netizens, who were missing him on screen, are shedding happy tears watching the short clip of Kapil's comeback show.
While the entire team of The Kapil Sharma Show will join Kapil in his new show, Sunil Grover, who played the role of Dr Mashoor Gulati, is not a part of it.
Although it is disappointing that the new show will not see Sunil and Kapil's funny banter anymore, here is a treat for Sunil's fans, who have been missing him on screen.
Sunil seems to have taken a break from work at the moment and is currently holidaying in Kenya. He posted a few videos on Instagram, where the ace comedian-actor is seen exploring the wildlife in the country.
For those who need their memory refreshed, Kapil and Sunil got into a mid-air brawl in March last year and it resulted in the latter quitting The Kapil Sharma Show.
Kapil subsequently apologized to Sunil a number of times through social media. He even visited Sunil's house to convince him to rejoin the show. However, Sunil was in no mood to mend the broken ties and chose his dignity over the relationship.
Sunil's absence affected The Kapil Sharma Show as it witnessed a drastic drop in its ratings. This was followed by Kapil's failing health, and with several cast members quitting the show, it eventually went off the air.
Ever since Sunil quit the show, he has been doing special appearances on comedy shows and events across the globe.
As for Kapil's comeback show, he revealed the title of the show — Family With Kapil Sharma — in a live Facebook chat with fans on Tuesday, February 13. Here's the video where the comedian can be seen revealing interesting details about his comeback TV show.