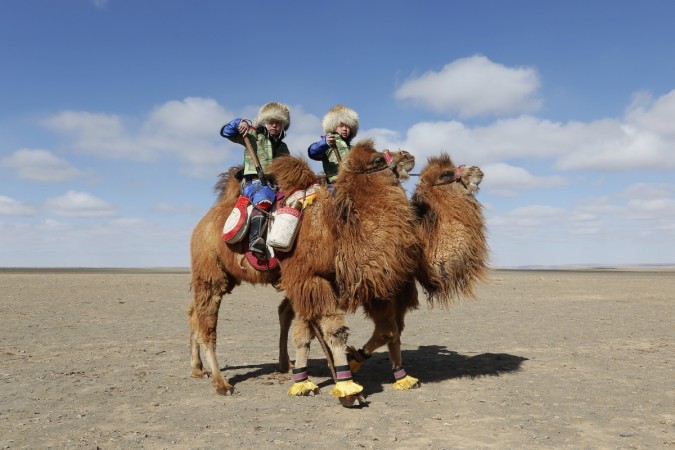 If you thought using 26,896 cans of Play-Doh to create a Huichol-inspired mural can be labelled as the craziest new entrant of Guinness World Records, the ones we have listed for you will definitely make you rethink a tad.
Fancy getting hitched in hot air balloon? May be, for some of us that's taking the word adventure a little too seriously, but for the natives of Jekabpils, Latvia, it was a fun task. Apparently, 50 couples took up the challenge and exchanged rings mid-air.
While, there was a time when these attempts to enter the Guinness Book of World Records would come across as unattainable, of late, there seem to be record-makers of all kinds. For instance, a runner celebrated his win after setting a record as the fastest man dressed in spacesuit to finish a marathon.
World's largest bobblehead dog, potato pancake and potluck party are some of the wackiest records that have been attempted by people from around the world. Scroll down to believe.