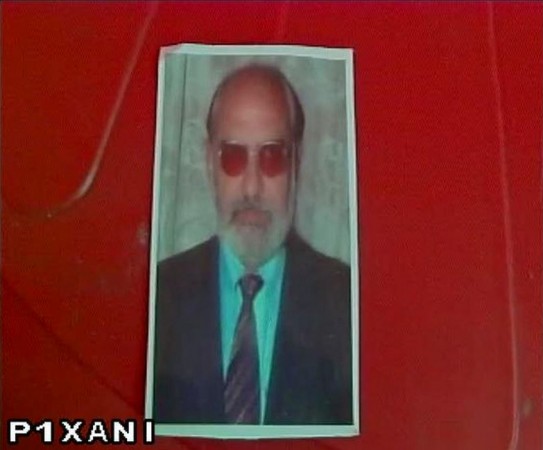 The dean of Netaji Subhas Chandra Bose (NSCB) Medical College – commonly known as Jabalpur Medical College, allegedly linked to Vyapam scam – was found dead under mysterious circumstances in a hotel room near Indira Gandhi International Airport in New Delhi on Sunday.
The body of the dean, Dr Arun Sharma, was found by the staff of Uppal Hotel, where he was staying. According to reports, the hotel staff got suspicious when Dr Sharma did not respond to repeated calls and opened the door of his room using the master key.
"Hotel people opened the door with the master key today morning after he didnt respond to calls, only to find him dead inside," neighbour Anil Kumar Bhanot told ANI.
"When the hotel staff tried to wake him up in the morning, he did not open the door," Blood Transfusion Officer at Jabalpur Medical College Dr Shishir Chanpuriya told ANI.
Delhi: Jabalpur NS medical college Dean, Dr Arun Sharma found dead in Uppal Hotel, near IGI Airport. pic.twitter.com/9cMzojYgyF

— ANI (@ANI_news) July 5, 2015
Sharma, who had been appointed as the dean of NSCB Medical College just a couple of months ago, was scheduled to pay a visit to Agartala for inspection as a part of Medical Council of India team.
He was reportedly assisting the Special Task Force, which is investigating the Vyapam or Madhya Pradesh Professional Examination Board (MPPEB) scam. He provided documents on fake medical entrance examinees in the state-run medical college that he headed, NDTV reports.
Sharma was the second dean of Jabalpur NSCB Medical College to die mysteriously. In July last year, the then Dean of NSCB Medical College Dr DK Sakalle had allegedly burnt himself to death under mysterious circumstances.
"Incidentally Dr Sakalle earlier Dean of Medical College Jabalpur was found dead burnt in his residence lawns at 730 am 2 yrs back," Congress MP Digvijay Singh tweeted.
Several deaths have been reported in connection with the Vyapam scam. While some reports suggested 25 deaths, some other claimed it to be as high as 40.
On Saturday, reporter of Aaj Tak news channel Akshay Singh added to the trail of unending deaths in the MPPEB scam. Singh, who was in Madhya Pradesh to interview the family of a dead girl linked to Vyapam scam, suddenly fell ill soon after taking his assignment and died.
Congress, AAP and others have demanded Special Investigation Team (SIT) probe into Singh's death. Madhya Pradesh Chief Minister Shivraj Singh Chouhan has also assured to hand over the case to SIT.
"..government is writing to high court-constituted SIT, probing Vyapam scam to investigate death of scribe Akshay Singh," Daily News & Analysis quoted Chouhan as saying.