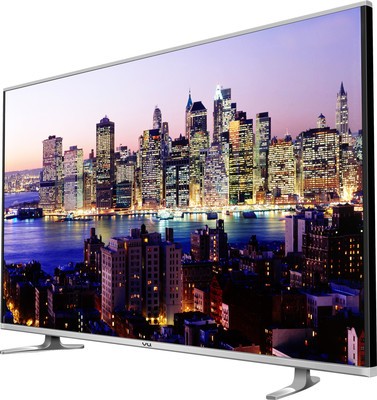 Vu Technologies has launched 15 new television models, which are exclusively available through Flipkart.
Consumers can shop from the entire range of televisions without worrying about the budget. Vu has a TV for every budget and the starting model comes as cheap as Rs 9,000. But if you are looking for something high-end to match your luxurious living room, Vu has it covered with a wide range of 4K televisions.
According to VU Technologies Design Head and CEO Devita Saraf, the company is hoping to sell around 100,000 TVs by the end of the next fiscal year, with sales of around Rs 300 crore. The company's exclusive partnership with Flipkart is a way to push its online sales, which already makes up to 55 per cent of the company's revenue.
Vu's biggest appeal towards its TV range is the affordable pricing for the latest technology. By offering different television sizes and configurations, Vu is in direct competition with giants like Samsung, Sony and LG.
"We are providing latest Ultra HD or 4K technology at affordable prices. It is 40 percent cheaper than other TV makers," Saraf said in a statement, Tech Firstpost reports.
According to Mobiletor, Vu's TV range is distinctively divided into three categories: Personal, Affordable Luxury and Hi-Fi 4K Ultra HD. As the names speak for themselves, the prices of the televisions in the Personal category are the cheapest, while the Hi-Fi 4K Ultra HD makes up for the priciest models.
The publication also reports that the online sales will be only for LED TVs smaller than 55 inches and for TVs larger than 55 inches, customers must visit the company's official website or retail outlet. The high-end Vu Hi-Fi 4K Ultra HD lineup starts at 42 inches and goes up to 85 inches and there's also a curved TV option measuring at 65 inches.